Il Forno in West Union Takes Top Slot in Pizza Contest
Duke Dining's Il Forno Italian kitchen puts the pizzazz in pizza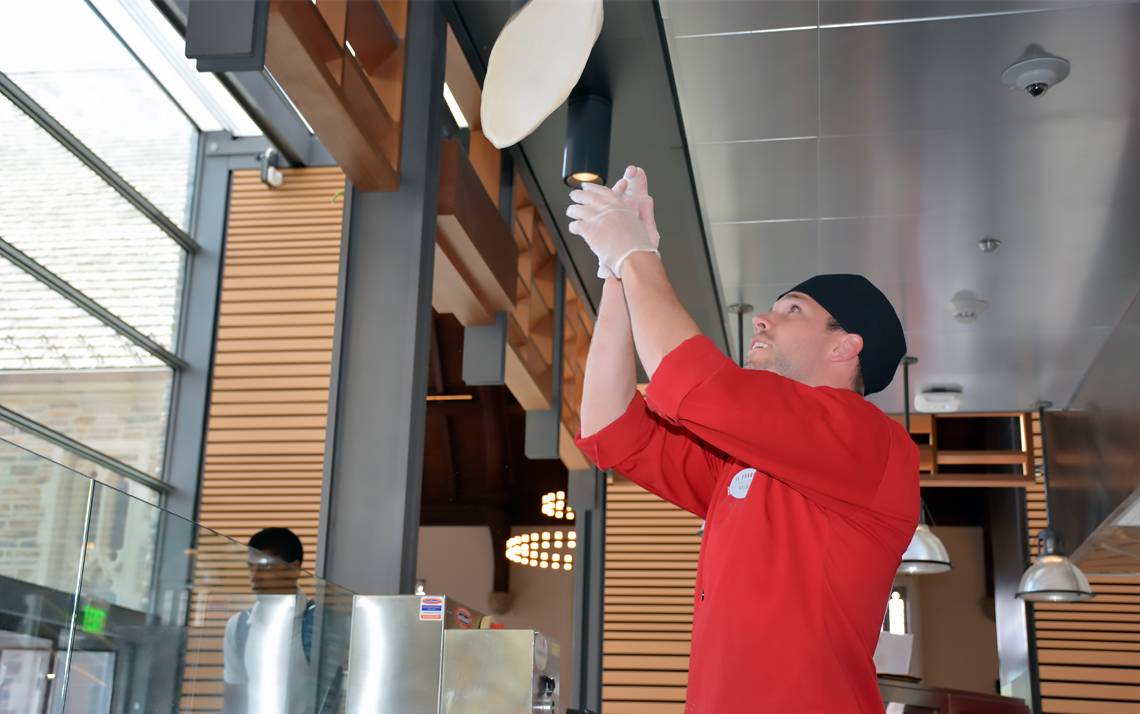 Kyle Rosch, director of operations for Duke Dining's Il Forno in the West Union, cut himself a slice of victory when he won top honors at the "Pizza Pizzazz" contest in Columbus, Ohio.
Out-baking 44 competitors, Rosch earned a $5,000 prize and the prestigious title of "Best of the Midwest" at the Mid-America Restaurant Expo with his Bianca Rossa pizza. The pizza is offered as a special at Il Forno and will become a regular menu feature this summer.
"Everybody loves pizza, so, I get to make people happy every day," said Rosch, who also won the contest last year.
Simplicity produced Rosch's winning competition pizza this year: a pizza featuring white cheese with dollops of red sauce (Bianca Rossa means "white red" in Italian), along with fresh mozzarella and fennel sausage. After baking, Rosch adds fresh tomato salad, pecorino cheese and basil.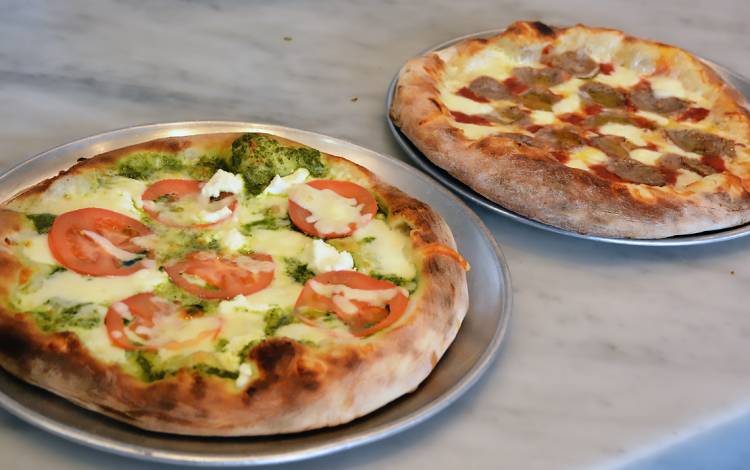 Rosch also attributed the win to his unique dough recipe, which is used for all the pizzas at Il Forno.
"I like to let it sit no less than 48 hours and sometimes 72 hours in the cooler," he said. "We touch it to determine when it's perfect." When the dough bounces back to the touch, it's ready, Rosch said.
Il Forno is owned by Scott Morse, Rosch's uncle, making the restaurant a family affair. Morse also owns Enzo's Pizza in Durham.
Il Forno produces a variety of Italian dishes, with the restaurant's wood-fired artisan pizzas running the gamut from simple to gourmet. Rosch's favorite pie? Banana peppers and pepperoni. In total, Il Forno offers 15 specialty wood-fired pizzas, as well as custom-created pizzas allowing customers to mix and match toppings.
Rosch's next stop is the 2017 World Pizza Championship held May 8-10 in Parma, Italy, where he'll compete with the United States Pizza Team.
As for that $5,000 prize money from Pizza Pizzazz, he placed it in savings with plans to spend it on another upcoming event, his 2018 wedding.