Duke Community Exercises for Good Cause
Fitness, charity among inspirations for 436 who completed "Fit in 15" program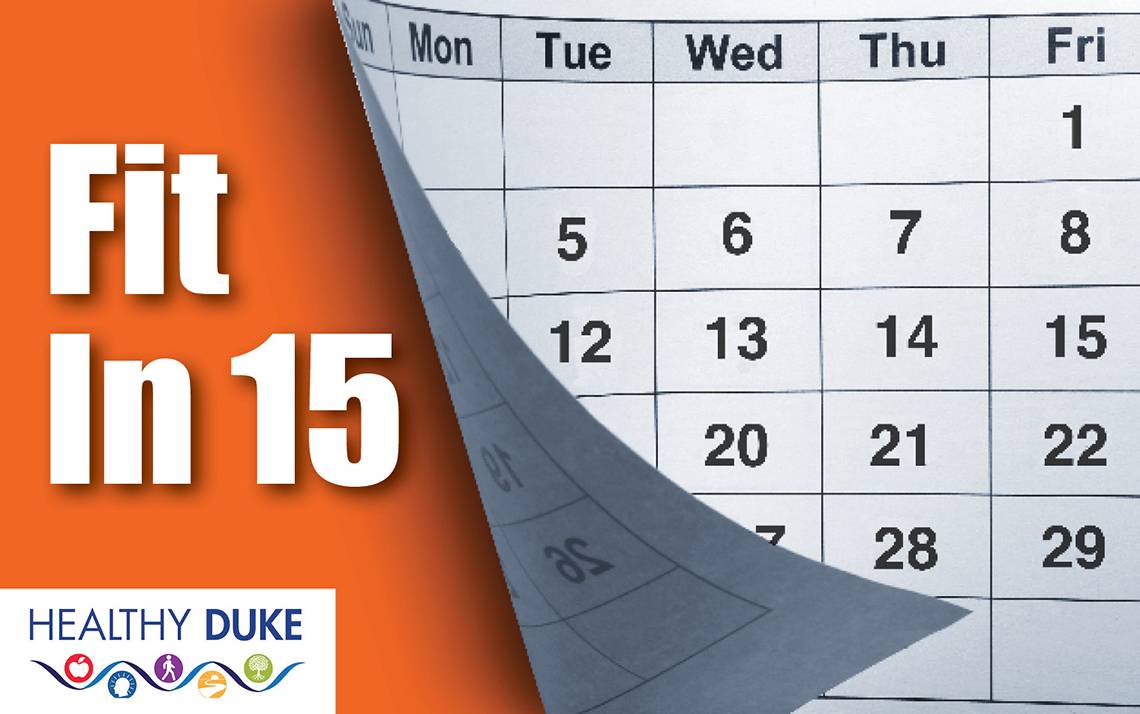 The motivations for the 436 people who completed this fall's "Fit in 15" challenge came in many forms.
For Jun Bok Park, a clinical nurse at Duke University Hospital, part of the drive to participate in the month-long event, which was sponsored by the LIVE FOR LIFE employee wellness program, came from her dog, Sabrina.
A nine-year old Havanese, Sabrina accompanies Park on the daily four-mile runs she takes around her Chapel Hill neighborhood.
"My dog inspires me," said Park, who worked out 25 days during the month-long challenge. "If I don't run, she's going to be stuck in the house. She doesn't like that. She's very active. She's very anxious to go out."
"Fit in 15" challenged Duke students, faculty and staff to exercise for at least 30 minutes on 15 days between September 15 and October 14. Those who did scored 50 LIVE FOR LIFE dollars, Monopoly-like money that could be donated to Duke's Pediatric Bone Marrow Transplant Unit Family Support Program. In all, participants raised 21,800 LIFE FOR LIFE dollars for the program.
"This was an easy way to help out," said Kate Abendroth, a program coordinator for the Kenan Institute for Ethics who exercised 19 days. "If I was working out anyway, I could log it and help kids in the hospital."
The patients in the 16-bed Pediatric Bone Marrow Transplant Unit often face long stays and difficult recoveries in the unit. The Family Support Program is self-funded and aims to lighten the burden of patients and caregivers.
Tracey Wiwatowski, program director for the Pediatric Bone Marrow Transplant Unit Family Support Program, said that the items to be purchased with the LIVE FOR LIFE dollars will include travel mugs for caregivers and water bottles and Fitbits that will serve as prizes in programs to inspire patients to be as active as they can be.
"That number is so generous," Wiwatowski said. "So many people participated and it's really exciting to know how Duke is rallying and working together."