Looking Back at Vietnam: A Duke Neurologist Reflects on His Time Near Da Nang Almost 50 Years Ago
Vietnam, 1970
Weeks after completing his Duke neurology residency, 29-year-old Dr. Marvin Rozear, peered through tangled barbed and razor wire at the edge of the U.S. Army's 95th Evacuation (or "Evac") Hospital, into the South China Sea. This hospital, a series of weathered Quonset huts, other scruffy buildings, latrines, sand-bagged bomb shelters, olive-drab trucks, jeeps, helicopters and other furniture of 20th century jungle war, stood near Da Nang, in what was then the Republic of Vietnam.
It was surrounded on three sides by plywood and corrugated iron huts housing thousands of impoverished Vietnamese displaced by the war. To the east, traditional fishing boats rode at anchor, framed by a few rocky islands. Rozear was the only neurologist in a thousand-mile radius. The 40-foot guard towers punctuating the perimeter did little to reassure the young specialist.
Rozear's task was to treat neurological conditions for the thousands of U.S. troops, allied Vietnamese soldiers, military personnel of other nations, enemy prisoners of war, and Vietnamese civilians in the northern half of the country. "We treated everyone with no priorities except the gravity and urgency of their problems," Rozear said. "It was a shock coming from the comfortable and equipped Duke Hospital, where I had backup in a flash when I needed it. In Vietnam, we lacked neurologic backup, faced primitive conditions, and faced patients I could not directly communicate with because of language and cultural barriers," Rozear said.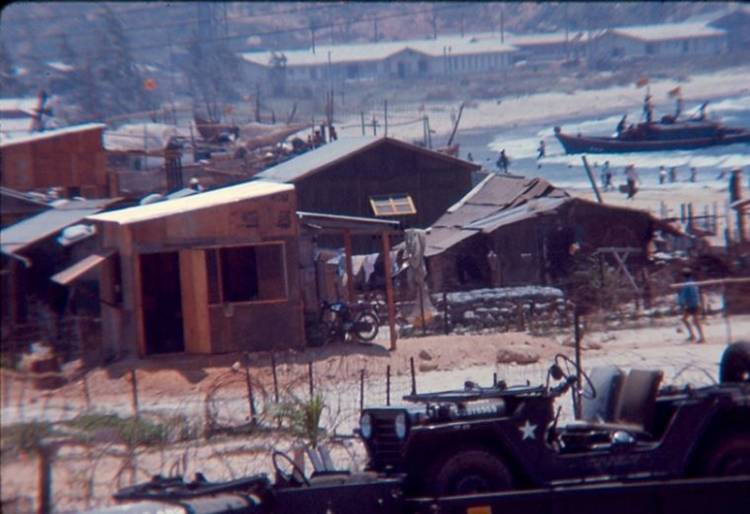 U.S. military personnel needing surgery or other interventions could be flown to the Philippines, Japan, or the continental U.S. Rozear and his colleagues—mostly doctors freshly trained in their specialties--dealt with everything else. "I got immense support from our internists, radiologists neurosurgeons, and most adult specialties," Rozear said. "But this was like being thrown into a cold lake having only read a book about swimming, with friends ashore reading from the same book and shouting advice."
The patients Rozear treated often had maladies similar to those he had encountered in the United States, but with different causes, such as blackouts or headaches caused by dehydration and the stresses of combat. Other conditions were a newer challenge, such as neuropathy caused by leprosy, or palsies from throat cancer invading the base of the skull (common among the Vietnamese population).
Rozear also had to adjust to the everyday realities of military life. As an officer, he had a small room of his own and access to a communal bathroom. Within the compound, however, enlisted and Vietnamese civilian personnel used latrines adapted for the high ground-water table. These plywood outhouses were built above ground, with circumferentially halved 55-gallon drums placed below a board featuring a 6-8 inch hole mounted, placed to receive waste. Every morning, civilian employees would open a door in the back of the latrine, drag the barrel out, pour in a gallon of aviation fuel, and light it. The odor of the smoke thus generated was unforgettable.
The most memorable experience of Rozear's year in Vietnam, however, was a visit by a local civilian family. Displaced from their rural home by the war, the family had moved to the outskirts of the city several months before. A father and two of his teen-aged sons came on crutches to the "Neurology Clinic" of the 95th Evac Hospital. A few weeks before, for no particular reason and with no associated physical symptoms, their hands and feet had gradually become numb and weak, with shrinking, unresponsive muscles.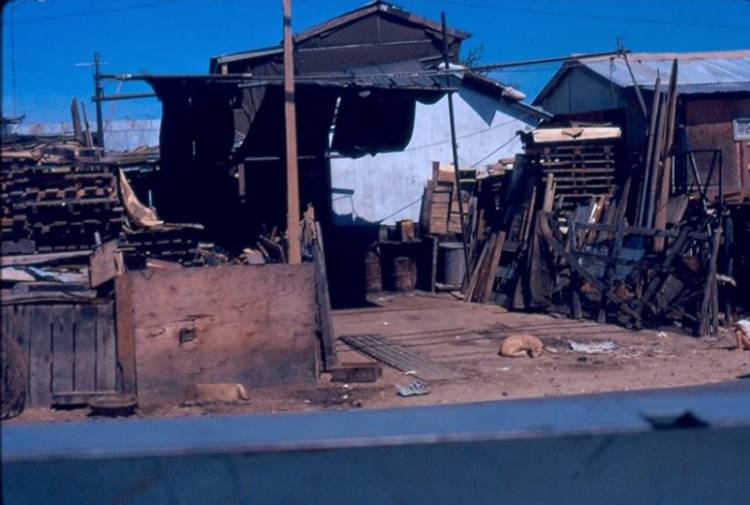 There was no immediate explanation. Rozear asked their interpreters to glean some clue from the patients and the friends who accompanied them. Finally, Rozear found that these symptoms had started simultaneously in some other families nearby as well. Questioning yielded the street wisdom that the symptoms came from cooking with "American G.I. oil." Rozear and his colleagues had no idea what they were talking about but asked them to bring a can of the suspected toxin.
The "American G.I. oil" was a quart can of hydraulic fluid, stolen from U.S. Army helicopter bases and resold on the black market as cooking oil. The hydraulic fluid contained an additive: tri-ortho-cresyl phosphate (TOCP). In aviation TOCP stabilizes hydraulic fluids at high temperatures. Consumed, it is a tasteless, odorless neurotoxin. TOCP poisoning is well known world-wide, most notably in the "Jake-Leg" epidemic of the 1930s in the U.S. Midwest. How the toxin got into bottles of "Jamaica Ginger," a legal substitute for liquor sold in pharmacies during prohibition, was never discovered, but many died and thousands were left disabled, with a characteristic gait ("Jake leg"). This tragic event is still remembered in folklore and song.
The Army doctors were unable to help their Vietnamese patients beyond providing bracing and assistive devices. There was no remedy for the chronic pilferage of material from lightly secured, small military facilities, which when connected to a robust black market often sold to naïve and desperate locals. Rozear alerted the command to at least change labeling on the hydraulic fluid containers to read: "CHAT DOC" (Vietnamese for "poison.")
After his year in Vietnam, Rozear returned to the States and eventually joined the Duke Division of Neurology where he practiced until his retirement in 2002. He continues to supervise residents and see patients with neurological conditions at the Durham Veterans Affairs Medical Center.