Transit and Parking Adjustments for Spring Break 2019
Duke Transit adjusts schedules for spring break beginning March 9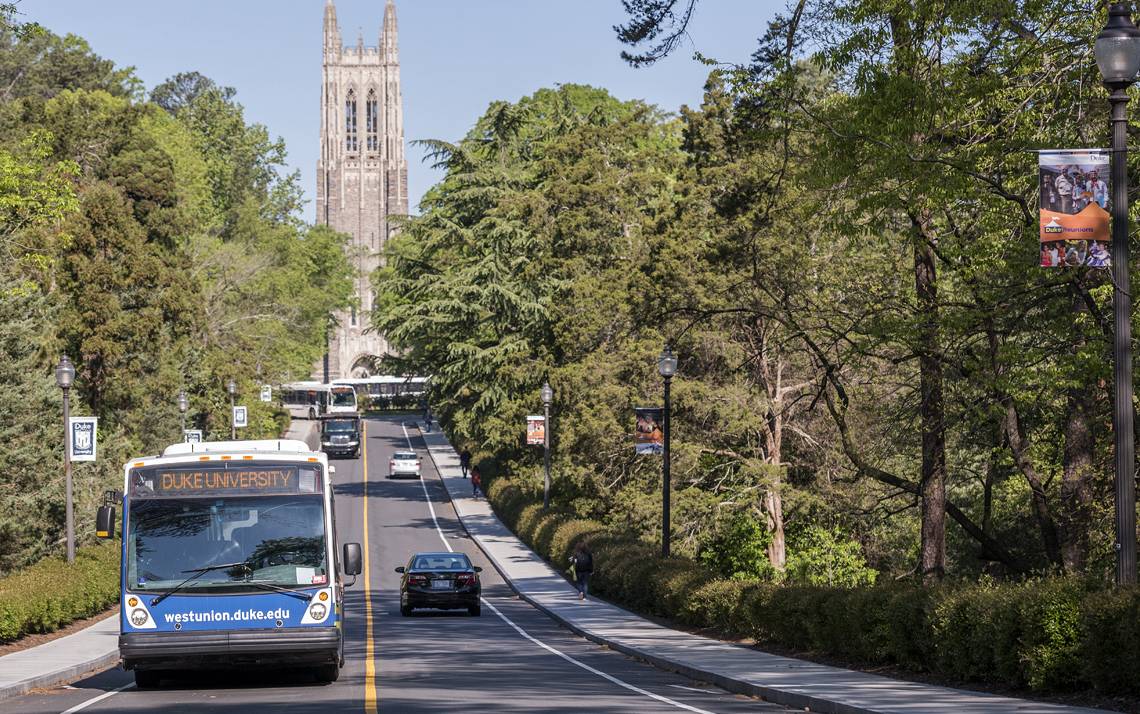 Parking and Transportation Services will adjust bus schedules beginning Saturday, March 9, to accommodate Duke's spring recess.
The CCX bus route will run on a reduced schedule with one bus from 8 a.m. to 8 p.m. on March 9, March 10, March 16, and March 17, and from 7:15 a.m. to 9:14 p.m. Monday through Friday from March 11-15. The buses will depart from West and East campuses approximately every 15 minutes.
The LaSalle Loop route will also adjust hours, ending at 9 p.m. March 11 through March 15. The LaSalle Loop will not be in operation March 9, March 10, March 16 and 17.
All Medical Center routes and the PR1 route will operate on a regular schedule but will not run additional buses at peak hours.
Regular service for all routes will resume Monday, March 18.
Duke community members can track Duke buses in real-time on Duke TransLoc.