Duke Transit Schedule Adjusts for Summer 2019
Some campus buses will not run through the summer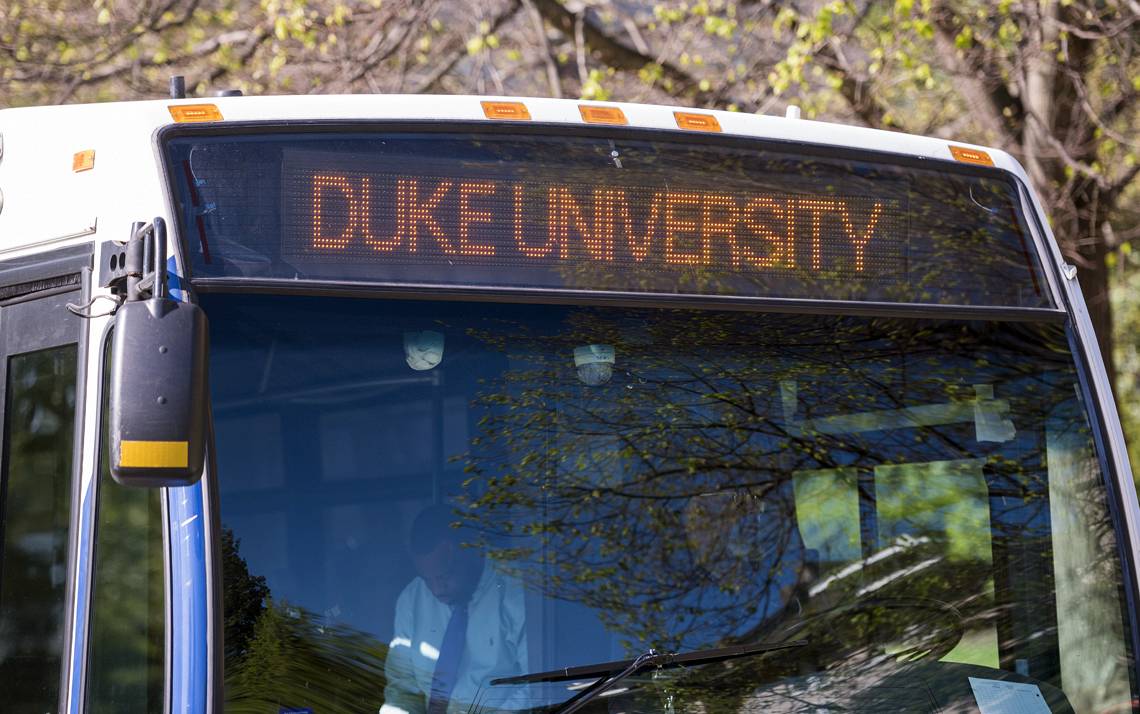 Duke will begin its summer schedule for transit buses on Monday, May 6. As part of the adjusted schedules, some campus bus routes will not run through the summer.
The C2: East-Central-West, CCX: Central Campus Express, CSW: Smith Warehouse, C3: East-Science/Class Change, C4: Central-West and will not run until the academic year begins in August.
Two new summer routes include the C1S: East-Smith-West, which will stop at Smith Warehouse on Maxwell Avenue as the bus returns from West to East Campus, and the SWS: Swift Avenue Shuttle, encompassing stops at Swift Avenue, Alexander Avenue, and West Campus.
The following routes will continue to run throughout the summer.
• H2: Hospital Loop: Hillsborough Road – H Lot - DMP – PG3
• H5: Broad-Erwin: 705 Broad St. – Erwin Mill/Square - Hock Plaza - Center for Living
• H6: Remote Lot-Hospital: R2/Best Products Lot - Research Dr at Duke Clinic - Fulton St.
• PR1: Bassett Research: Bassett Drive - Circuit Dr. - Research Dr at Duke Clinic
Please also note these schedules:
C1: East-West: Will operate a revised scheduled throughout the summer with separate schedules for weekdays and weekends, serving East and West campuses.
LL: LaSalle Loop: LaSalle St. - Research Drive at Duke Clinic - Morreene/Campus Walk – 30-minute service from 7 a.m. to 9 p.m. Monday-Friday.
The Duke Downtown Shuttle will be in operation.
Duke community members can track Duke buses in real-time at Duke TransLoc.
For questions regarding schedule changes, contact Duke Transit at (919) 684-2218 or send email to tranpark@duke.edu.