Sensors Guide Motorists to Spaces in Parking Garage 1
The new system will make it easier for drivers to find available spaces
A new parking guidance system in Parking Garage 1 will make it easier for patients and visitors to find available spaces in the multi-level facility.
Duke partnered with Park Assist, an international parking company, to install a camera-based intelligent parking guidance system in the 1,750-space garage at 302 Trent Drive.
As motorists enter the patient/visitor level of the garage, a digital sign will show motorists how many parking spots are open on each floor. Sensors on the ceiling of each floor will emit green from an LED light ring over parking spaces to guide drivers to available spots.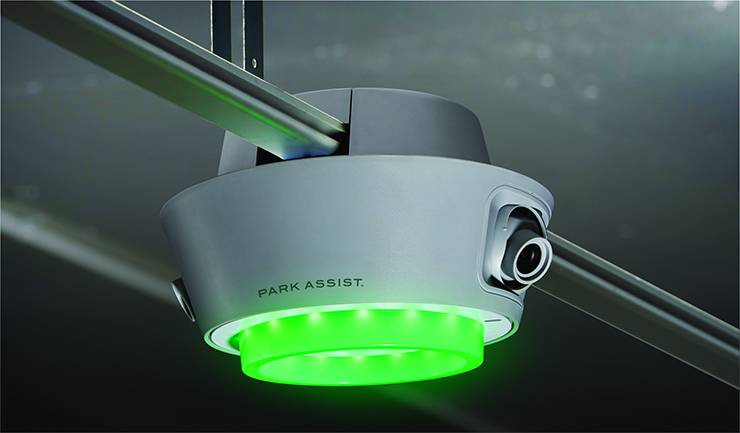 Installation is expected to be complete in May.
"We are excited to provide this technology so our patients and visitors will be able to maneuver more quickly and efficiently throughout the garage," said Carl DePinto, director of Duke Parking & Transportation Services.
Duke chose Parking Garage 1 to receive the technology first because it is the busiest garage on campus. The garage has an average of about 3,400 guests entering the patient/visitor level daily. Duke will assess the new technology before determining whether to install it in other campus garages.
Have a story idea or news to share? Share it with Working@Duke.