Duke Transit Adds New Bus Routes
New routes include an East-West Express service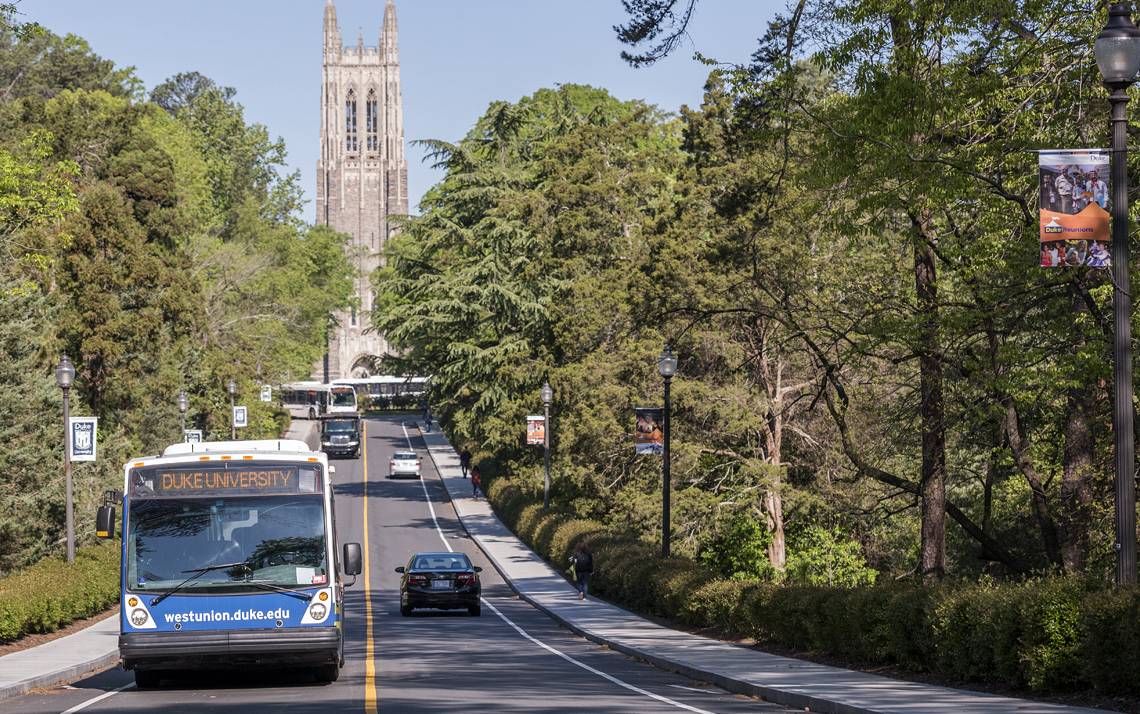 UPDATE (Friday, Aug. 23, 2019): East Campus Stop Added for H5 Route
Duke Transit route H5: East-Broad-Erwin-Trent will add a stop at the East Campus bus loop and beginning Monday, August 26.
The East Campus leg of the route will start at 7:55 a.m. and end at 6:30 p.m. and operate Monday through Friday.
The route includes stops at 705 Broad Street, Erwin Mill, Erwin Square, Duke Clinic, Hock Plaza, Center for Living, the FEL Laboratory, Trent Hall and East Campus. The H5 park-and-ride stops will still begin at 7:12 a.m. at Erwin Mill.
[Original Post]
Duke is making adjustments to some of its bus routes ahead of the academic year.
New additions include:
C1X: East-West Express will provide service between East and West Campuses at six-minute intervals with no stops in between.
C1S: East-West-Smith Warehouse will make stops at Smith Warehouse while traveling from West Campus to East Campus.
SWS: Swift Avenue Shuttle will replace SWX: Swift Avenue Express. The new route will stop at 300/301 Swift Avenue, Duke University Road at Swift Avenue, Abele Quad and outside the International House at Alexander Avenue/Pace Street.
Parking & Transportation Services worked with Duke Student Government to develop the new bus routes.
The CCX: Central Campus Express, C2: East-Central-West and C4: Central-West will no longer run because of the removal of apartments on Central Campus.
See the full list of routes at parking.duke.edu/buses.