A La Carte Professional Development for Your Office
Learning & Organization Development offers consulting and custom professional development for teams
Kelly Sullivan got the same answer when she asked nurse leaders what they wanted to learn during their annual retreat: time management.
Sullivan contacted Duke's Learning & Organization (L&OD), and Joy Birmingham, assistant director of leadership and professional development, led a specialized version of L&OD's course "Managing Multiple Priorities" during the Duke Primary Care Nursing Leadership retreat in May.
In an hour and a half, the group learned how to organize to-do lists by short- and long-term tasks and how to assess time needed on tasks.
"The lesson was phenomenal," said Sullivan, director of nursing and patient care services for Duke Primary Care. "Joy offered specific advice but also gave nurse leaders a chance to share how they manage their time."
L&OD, a unit within Duke Human Resources, provides University and Health System schools, department and units with range of on-demand consulting services from assessments and coaching to performance improvement and strategic planning.
Teams interested in hiring L&OD are invited to meet with practitioners for an initial meeting at no charge. The meeting helps L&OD staff members determine if they need to create a new workshop or customize one of their courses offered to Duke staff and faculty. Requests for services should be made at least one month in advance.
"The consulting services provide for a more intimate experience," said Gina Rogers, assistant director for L&OD. "You're taking a course with people you work with regularly, which requires a different level of participation and vulnerability. The consulting approach to development encompasses the interest and needs of both individuals and departments."
Duke Global Health Institute worked with Rogers on administering the Myers-Briggs Type Indicator assessment to its central support team. Rogers led a full-day retreat based on the results. The Myers-Briggs Type Indicator is an assessment that indicates different personality preferences that aid in understanding differences in communication, conflict and decision-making while under stress, for example.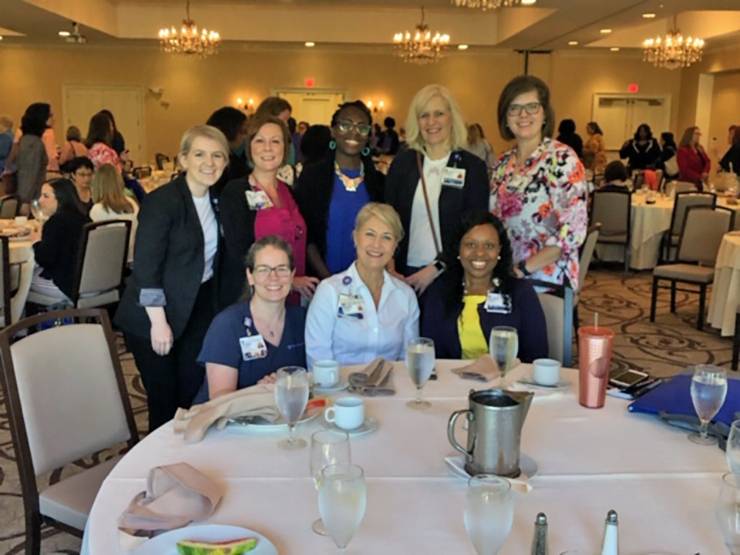 "Learning our Myers-Briggs gave us the opportunity to examine how each person processes information and perceives problems," said Chris Tobias, director of finance and operations for the Global Health Institute. "The retreat allowed us to share time we normally wouldn't have together to talk and learn about ourselves."
Since 2016, L&OD has customized a time management workshop to suit the needs of master's and Ph.D. students in the Duke Graduate School. Employees occasionally sit in on the annual session, including Melissa Bostrom.
The workshop has taught Bostrom, assistant dean for graduate student professional development, to handle complex tasks better in the morning and leave the afternoon open to respond to emails.
"I find that I learn something new to implement every time," Bostrom said. "It's become popular enough that colleagues will start popping their heads into my office to ask when it's returning."
Have a story idea or news to share? Share it with Working@Duke.