Veteran and Military Issues Highlight NC Congressional District Staff Day at Duke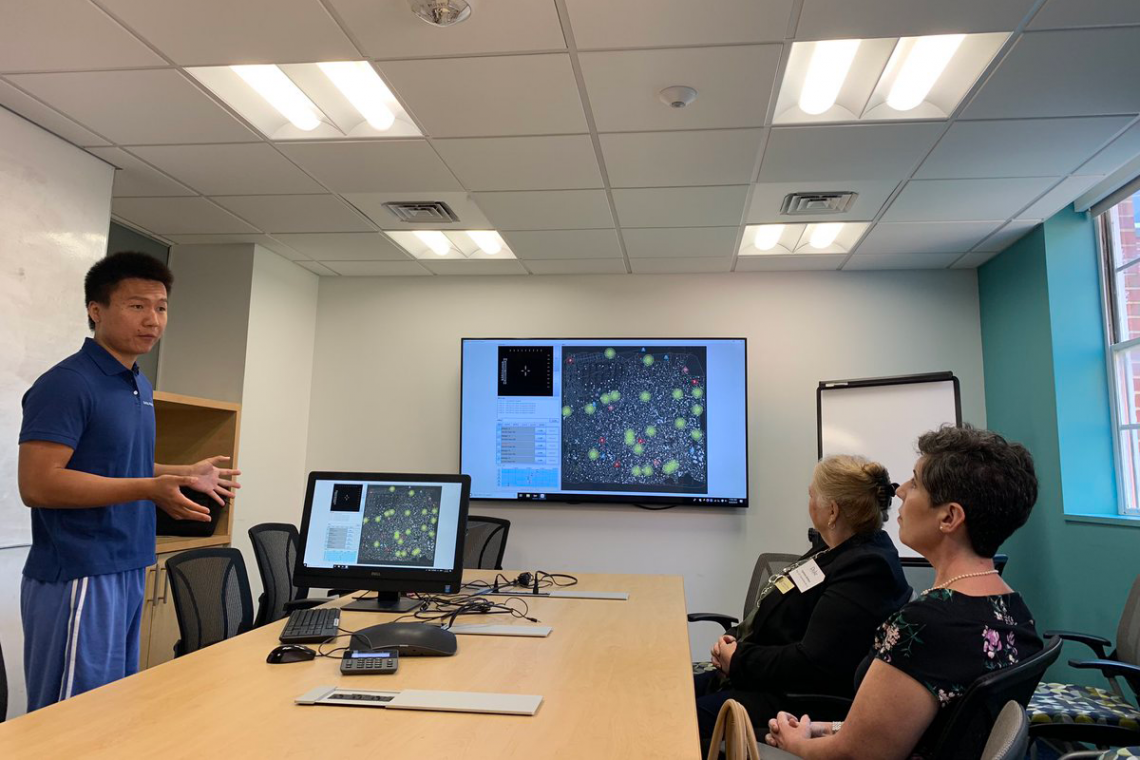 North Carolina-based staff serving the state's congressional delegation received a day of educational sessions showcasing Duke's impact on the state as part of biennial North Carolina Congressional District Staff Day on Sept. 25.
Organized by the Duke University's Office of Government Relations and Duke Health's Office of Government Relations, the day focused on veteran and military issues through highlighting student veterans on campus, military-funded research projects and project partnerships with various military units.
The agenda started with a focus on programs Duke has for its military-affiliated student populations. Staff from the Duke Student Veterans Office and Duke Registrar provided an overview of institutional and federal programs that support the 310 self-identified military-affiliated students across campus. Two veteran students also joined the panel to provide their perspectives on community building and comradery forged by this network.
Getting some hands-on experience flying drones with @missy_cummings and @HAL_Duke! pic.twitter.com/xgibxCbFOE

— Duke in DC (@DukeinDC) September 25, 2019
The next stop was the Duke Humans and Autonomy Lab (HAL), where attendees were able to get an interactive lesson about humans and autonomous system collaboration. Missy Cummings, director of HAL and professor of electrical and computer engineering, took participants around three activities that highlighted the lab's Department of Defense-funded research involving detection of drone hacks and improving safety on board aircraft carriers. Attendees also took a turn at trying to fly drones through simulated disaster areas.
The staff members next heard a panel discussion about Duke's Hacking for Defense (H4D) course. The group heard from The Ho. Tommy Sowers, Southeast Regional Director of the National Security Innovation Network and co-instructor for Duke's H4D class, as well as two student participants. Sowers emphasized the unusual opportunity Duke has in this space because of its proximity to the largest military and naval bases in the world, and the success rate of the course, with 40 percent of the projects expected to be viable.
For the second half of the day, attendees headed to Duke's medical campus. State and district staff learned about how Duke medicine services their constituents and how the Duke Health System is working to serve the military and veterans to provide better health outcomes. Finally, they highlighted the innovative advances in hyperbaric medicine and environmental physiology and touched on Duke Health's local and regional growth.