5 Free Things to do at Duke in February
Hear from an astronaut, attend a symphony concert and see films
Show some love to a special someone or yourself this February by attending the African Film Festival, hearing from an astronaut or enjoying a Department of Music concert – all free campus events.
Each month during the academic year, the Working@Duke editorial team searches the Duke Event Calendar and elsewhere for five free things to do at Duke. Check back during the first week of March for the next installment of events.
February 7 – Frozen in the Toilet Paper Aisle of Life

"Frozen in the Toilet Paper Aisle of Life" is a mix of comedy and drama with a dash of science and research. The solo performance looks honestly at how one person lives with anxiety and depression with the hope that an honest look will help someone else break free from the stigma of mental illness and find their own path to achieving mental health.
William Doan, a professor of theater at Pennsylvania State University and past president of the Association for Theatre in Higher Education, wrote and stars in the play.
"Frozen in the Toilet Paper Aisle of Life" is at 7 p.m. in the Great Gall in the Trent Semans Center for Health Education.
Feb 5-26 – African Film Festival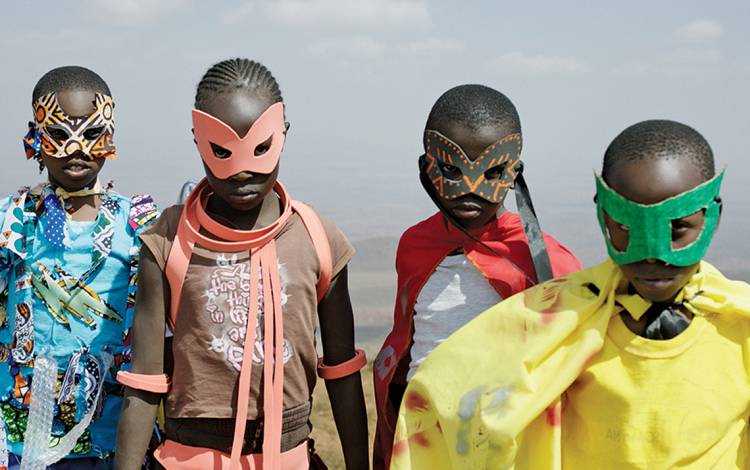 Duke's Africa Initiative, a division of the Center for International & Global Studies, is showcasing African-made films through February.
Each film will screen at 6:30 p.m. in the Rubenstein Arts Center's Film Theater.
Feb 24 – Exploring the Frontiers of Science and Human Potential

Astronaut and engineer Mae Jemison was the first black woman to travel to space when she orbited the Earth for nearly eight days in 1992.
Jemison now leads "100 Year Starship," a global initiative to ensure the capabilities for human travel to another star within the next 100 years. She'll speak about her experiences at 7 p.m. in Page Auditorium.
Tickets are free but required.
Feb 27 – Opening reception for Radio Haïti-Inter: Three Decades of Resistance

Duke Arts new exhibit, "Radio Haïti-Inter: Three Decades of Resistance," documents how Radio Haiti-Inter acted as a voice of social change and democracy during dictatorship, military rule and the democratic era in Haiti.
Laura Wagner, Radio Haiti project archivist for Duke University Libraries, curated the exhibit.
An opening exhibition is at 6 p.m. at the Rubenstein Arts Center's Studio 129.
Feb 29 – Duke University Wind Symphony Concert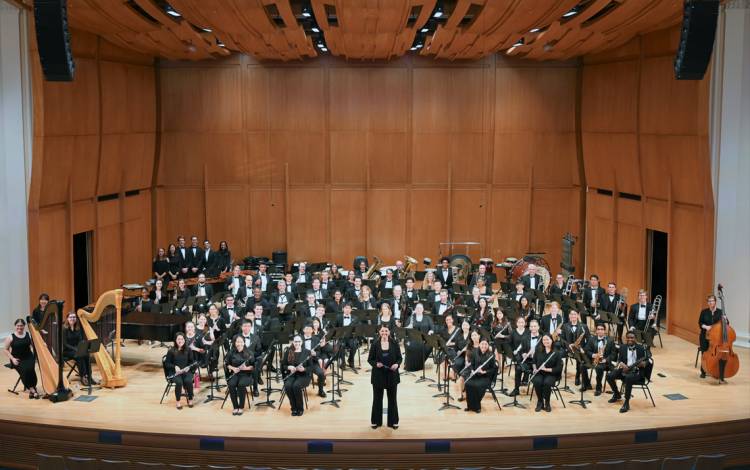 The Duke University Wind Symphony will honor its former conductor and Duke professor of music Paul Bryan with a concert. The performance will feature Duke University Wind Symphony alumni. The concert will be at 8 p.m. on Feb. 29 in Baldwin Auditorium.
Don't miss these other free performances in February:
Viola player Rachel Yonan, an instructor of music at Duke, and Kwan Yi, assistant professor of the piano at East Carolina University, will perform together at 7:30 p.m. on Feb. 7 in Baldwin Auditorium.
The Duke University String School, a music education program for K-12 students, has an orchestra concert at 6:30 p.m. on Feb. 22 in Baldwin Auditorium. Musicians will perform the Barber Violin Concerto, Prokofiev Violin Concerto No. 2, and Corelli's "La Folia."
R. Larry Todd, Arts and Sciences Professor of Music for Trinity College of Arts and Sciences, will perform works by Beethoven on the piano with violinist Katharina Uhde, a Ph.D. graduate from Duke. The duo's concert is 8 p.m. on Feb. 28.
Have a story idea or news to share? Share it with Working@Duke.