New Reads This Summer From Duke Faculty
Scholarship, poetry and an exposé: Faculty and staff offer something for any reader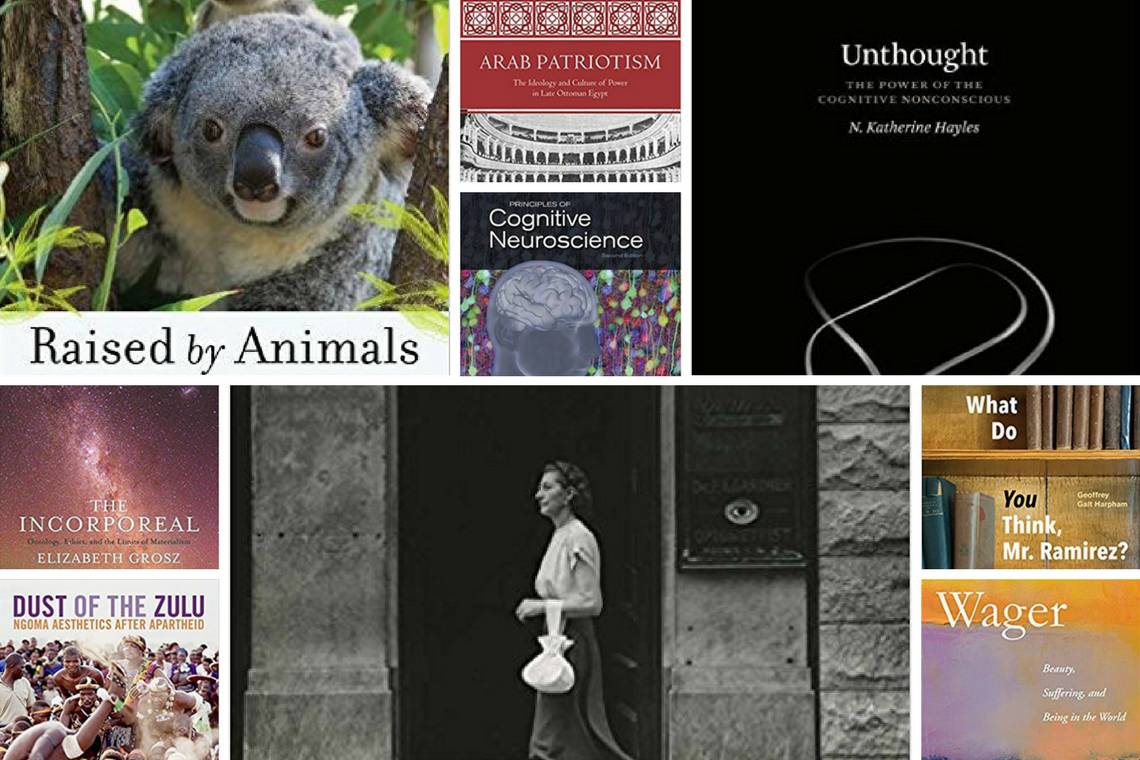 This summer, make your beach reading a little more challenging and interesting with a book from a Duke author. New titles include books on the effects of globalization in developing countries, the roots of the U.S. political divide, the Koran in English and the new science of animal family dynamics.
Many of the books, including new editions of previous titles, can be found on the "Duke Authors" display shelves near the circulation desk in Perkins Library. Some are available as e-books for quick download. Most can also be purchased through the Gothic Bookshop.
[Duke Today will provide similar updates in the future. If you are a member of the Duke faculty or staff who will be publishing a book of interest to a general audience, send us a message about it along with your publisher's brief description.]
Raymond Barfield: "Wager: Beauty, Suffering, and Being in the World" (Cascade Books)
Constructing a life is a philosophical act, according to Barfield, an associate professor of pediatrics and Christian philosophy at Duke and author of three previous books. He reworks Pascal's wager about living in relationship to the presence or absence of God as a way of understanding the commitments that are our only way into the truth of our life.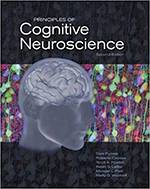 Roberto Cabeza, co-editor: "Cognitive Neuroscience of Aging: Linking Cognitive and Cerebral Aging" Second edition. (Oxford University Press)
Chapters have been updated and revised, and five entirely new chapters added to this new edition, co-edited by Cabeza, a professor of psychology & neuroscience.
William Darity, co-editor and chapter co-author: "For-Profit Universities: The Shifting Landscape of Marketized Higher Education" (Palgrave Macmillan)
William ("Sandy") Darity is Samuel DuBois Cook Professor of Public Policy, African and African American Studies, and Economics, and director of the Samuel DuBois Cook Center on Social Equity at Duke. Social scientists, policy analysts, researchers and for-profit sector leaders discuss whether for-profit colleges are a functional social good. Included are discussions of inequality, stratification and legitimacy.
Elizabeth Grosz: "The Incorporeal: Ontology, Ethics, and the Limits of Materialism" (Columbia University Press)
Grosz, Jean Fox O'Barr Professor in the Programs in Gender, Sexuality, and Feminist Studies and Literature, tackles the 2,500-year argument about the relationship between mind and body. She argues that the two are inextricably linked and that this is fundamental to the development of human consciousness. She talks about the book in this interview with Theory Culture & Society.
Geoffrey Harpham: "What Do You Think, Mr. Ramirez? The American Revolution in Education" (The University of Chicago Press, forthcoming in September)
Harpham, a visiting scholar and senior fellow at the Kenan Institute for Ethics, uses an interaction with "Mr. Ramirez," a professor and Cuban immigrant he met on a college campus a few years ago, as a jumping off point to explore the history and philosophy of U.S. education, its founding principles, and how those themes may be changing today. Harpham builds a strong case that, even in very different contemporary circumstances, the emphasis on social and cultural knowledge that animated the mid-century university is a resource that we should draw on today.
Katherine Hayles: "Unthought: The Power of the Cognitive Nonconscious" (The University of Chicago Press)
Hayles is a professor of literature who is known for breaking new ground at the intersection of the sciences and the humanities. In "Unthought," she bridges disciplines by revealing how we think without thinking -- how we use cognitive processes that are inaccessible to consciousness yet necessary for it to function. When humans and cognitive technical systems interact, the result is what Hayles calls a "planetary cognitive ecology," which raises valuable questions to humanists and social scientists alike.
Elaine A. Heath: "Five Means of Grace: Experience God's Love the Wesleyan Way" (Wesley Discipleship Path Series) (Abingdon Press, August 2017)
Heath, dean of the Divinity School, examines the practices at the center of Methodism co-founder John Wesley's understanding of spiritual growth. Heath co-founded the Missional Wisdom Foundation, which administers networks of missional and new congregations through a training program for church planters who work beyond the walls of the traditional church.
Anirudh Krishna: "The Broken Ladder: The Paradox and the Potential of India's One Billion" (Penguin Random House India and forthcoming from Cambridge University Press in August)
Through decades-long research conducted on the ground, living in villages and studying slum communities, Anirudh Krishna reveals the heartbreaking and eye-opening details of missed opportunities and immense, but untapped, talent which, if honed, can have a significant impact on both growth and equity in India. Krishna, a professor in the Sanford School of Public Policy, told the Hindu Business Line that the book "is the examination of the contradictions we see all around in India." He also spoke to The Wire about his book.
Bruce Lawrence: "The 'Koran' in English: A Biography" (Princeton University Press, June 20)
Lawrence, a professor of religion, tells the remarkable story of the ongoing struggle to render the Qur'an's lyrical verses -- traditionally only considered sacred in Arabic -- into English, and to make English an Islamic language. The first book to explore the complexities of this translation saga, "The Koran in English" also looks at cyber-Korans, versions by feminist translators, and now a graphic Koran, the American Qur'an created by the acclaimed visual artist Sandow Birk. The Chicago Tribune's review is here.
Nathaniel Mackey: "Late Arcade" (New Directions Publishing)
Here is the newest installment of the National Book Award-winner Nathaniel Mackey's "From a Broken Bottle Traces of Perfume Still Emanate," the great American jazz novel of "exquisite rhythmic lyricism" (Bookforum). Mackey is the Reynolds Price Professor of Creative Writing.
Nancy MacLean: "Democracy in Chains: The Deep History of the Radical Right's Stealth Plan for America" (Viking)
MacLean, a professor of history and public policy, presents an exposé of the right's relentless campaign to eliminate unions, suppress voting, privatize public education and change the Constitution. In a starred review, Booklist calls MacLean's book "perhaps the best explanation to date of the roots of the political divide that threatens to irrevocably alter American government."
Louise Meintjes: "Dust of the Zulu: Ngoma Aesthetics After Apartheid" (Duke University Press, Aug. 11)
Louise Meintjes, associate professor of music and cultural anthropology, traces the political and aesthetic significance of ngoma, a competitive form of dance and music that emerged out of the legacies of colonialism and apartheid in South Africa. "Dust of the Zulu" includes more than 100 photographs of ngoma performances, the majority taken by award-winning photojournalist TJ Lemon.
Adam Mestyan: "Arab Patriotism: The Ideology and Culture of Power in Late Ottoman Egypt" (Princeton University Press)
In an exploration of Egypt in the context of the Ottoman Empire, Mestyan sheds fresh light on the evolving sense of political belonging in the Arab world. Mestyan, an assistant professor of history, particularly points to the role of new public practices -- especially theater, opera and the press -- in the shaping of the very particular form of patriotism he describes.
Jocelyn Olcott: "International Women's Year: The Greatest Consciousness-Raising Event in History" (July 3, Oxford University Press)
Olcott highlights interactions and dialogues between First World and Third World feminists in this first narrative of the pivotal 1975 International Women's Year Conference that laid the basis for decades of global feminist activism. Olcott is associate professor of History and Gender, Sexuality, and Feminist Studies.
Dr. Andrew Peery, contributor: "Writers of the Future" Volume 33 (Galaxy Press)
The book is a compilation of 14 top science fiction and fantasy short stories written by 12 winners and two finalists of a writers contest. Dr. Peery, an assistant professor of anesthesiology, contributed "Useless Magic." A publisher's teaser: "In a life-or-death situation, sometimes you wish that you had a really powerful spell. But that begs the question—what is power?"
Barak Richman: "Stateless Commerce: The Diamond Network and the Persistence of Relational Exchange" (Harvard University Press)
Richman, a professor of law and business administration at Duke's School of Law, uses the colorful case study of the diamond industry to explore how ethnic trading networks operate and why they persist in the 21st century. He discusses the book here in an interview on WUNC-FM's "The State of Things."
Carlos Rojas, translator: "The Lantern Bearer: A Novel" by Jia Pingwa (CN Times Books Inc.)
Rojas, a professor of Asian and Middle Eastern Studies, translates a story of small-town life and environmental choices by an award-winning Chinese author.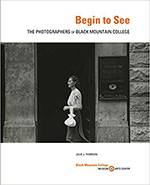 Julie Thomson: "Begin to See: The Photographers of Black Mountain College" (Black Mountain Museum + Arts Center, distributed by Duke University Press)
Thomson, an independent scholar and direct marketing manager at Duke University Press, created this catalog for a show she curated at the Black Mountain College Museum + Arts Center. While Black Mountain College (1933–1957) is best known for its contributions to the visual arts, literature, music and dance, "Begin to See" shows how photography was also an important part of the curriculum.
Jennifer Verdolin: "Raised by Animals: The Surprising New Science of Animal Family Dynamics" (The Experiment)
When it comes to family matters, do humans know best? Leading animal behaviorist and Department of Biology scholar in residence Jennifer Verdolin argues otherwise. She explains how we can use studies of animal family life to be better parents. Verdolin talks about the book in this interview with The Washington Post.
Luo Zhou: "Meiguo Duke da xue tu shu guan Zhong wen gu ji mu lu." Zhonghua shu ju (Beijing).
Duke Libraries' Chinese studies librarian has produced a catalog of Duke Libraries' rare Chinese language books.