Get a Break on Duke Summer Camps
Duke employees get discounts on many campus summer camps for children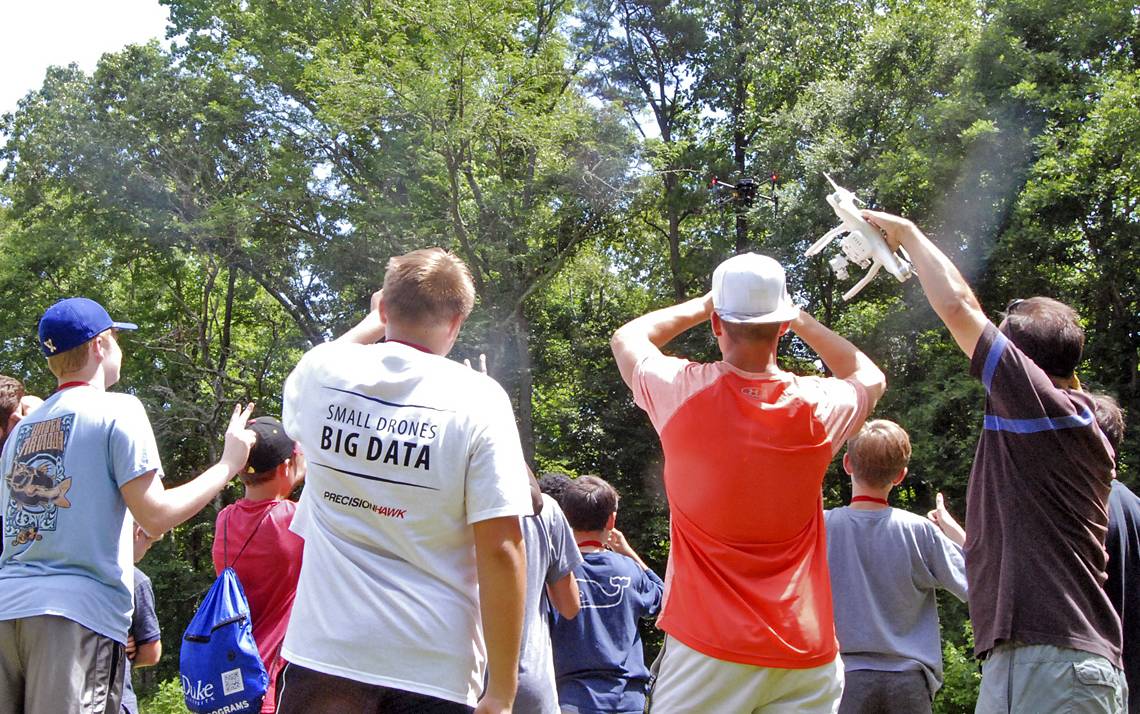 For six years, Angel Neal's daughter, Alyeska Dronsfield, attended the Duke Young Writers Camp, where she wrote stories and poems.
Now a high school senior, Alyeska, cherishes the connections she made during the camp, one of many summer camps that offer a special discount to children of Duke employees.
"I formed some great connections," said Alyeska, 17. "It became a beautiful environment that made me want to come back."
Added her mom, a senior manager for IT with Duke Stores, "it was comforting to know that she was enjoying herself."
Whether your child is interested in science, soccer or 3-D printing, there's likely a Duke summer camp that will pique their interest. Between camps offered by Duke Continuing Studies, Duke's varsity sports programs and other campus entities, there are more than 30 options available for campers ranging in age from kindergarten to high school. Registration is now open and more camps will be added in coming weeks.
Many camps offer discounts for children of Duke staff and faculty, including a discount of $75 for most athletic camps and $50 or $100 for most arts and academic camps, depending on if they're a day or residential camper.
After proving popular during its debut last year, the Drone Innovation @ Duke camp is back. The Video Production Camp will make its first appearance this summer with two sessions, one for middle school students and one for high school. The drone and video camps offer discounts.
"We try to listen to what's trending, what parents and kids are looking for in an academic camp experience," said Thomas Patterson, Duke Continuing Studies' Program Director for Youth Programs. "At the same time, we're looking for ways to keep kids at the camp. If we need to change something, we will. But we also want to build a community for kids to keep coming back to."
Since it was formed in 1983, the Duke Young Writers Camp has done a good job building that sense of community. And Alyeska Dronsfield is living proof.
After her first summer at the camp, she came back for the same session in each of the next five years.
"I made so many great friends, many that I still talk to now," said Alyeska of her first summer at the camp.
In addition to the friendships she formed, Alyeska loved the fun writing challenges campers faced. One day they might go to the Nasher Museum of Art and be asked to write a story as though they were a character in a painting. The next day they braided the words of a poem with rhythms of hip-hop.
"It's all about pushing you," she said. "And it's a really supportive environment, so you don't feel like you're falling off the edge if you do something you don't like."
Now a senior at Durham's School for Creative Studies, her days as a student at the camp are finished, though her connection to it may not be. Her hope is that, in a few summers, she'll be able to return as a counselor.
"I want to contribute to the community that made such a huge impact on me," she said.