5 Free Things to do at Duke in April
View art made by Duke students, learn about brains and celebrate Earth Day
See the work of Master of Fine Arts in Experimental and Documentary Art students, enjoy a lunchtime tour of the Nasher Museum of Art or learn more about the brain during free events at Duke in April.
Each month during the academic year, the Working@Duke editorial team searches the Duke Event Calendar for five free things to do at Duke. Check back during the first week of May for more.
April 10 – Walk With a Doc

Join Duke healthcare providers in a mile walk around Duke Gardens.
The program meets at 5:30 p.m. on the second Tuesday of every month in the lobby of the Duke Family Medicine Center. At least one physician will join participants every walk to answer general health and medicine questions.
Friends, family and pets are welcome. Walkers should wear comfortable clothing and shoes.
Through April 14 – MFA|EDA 2018 Thesis Exhibition: On View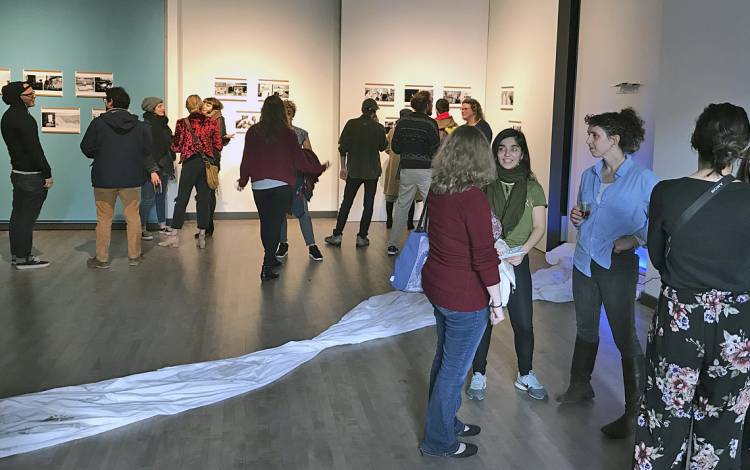 The Duke University Master of Fine Arts in Experimental and Documentary Arts thesis exhibition is on display through April 14.
Twelve students produced a range of work using film, sculpture, photography and other multimedia devices. Exhibitions are on display on Duke's campus and across downtown Durham, including Shadowbox Studio, Full Frame Theater and Rubenstein Arts Center.
See a full list of artists and events on the MFA|EDA website.
April 15 – Duke Institute for Brain Sciences Discovery Day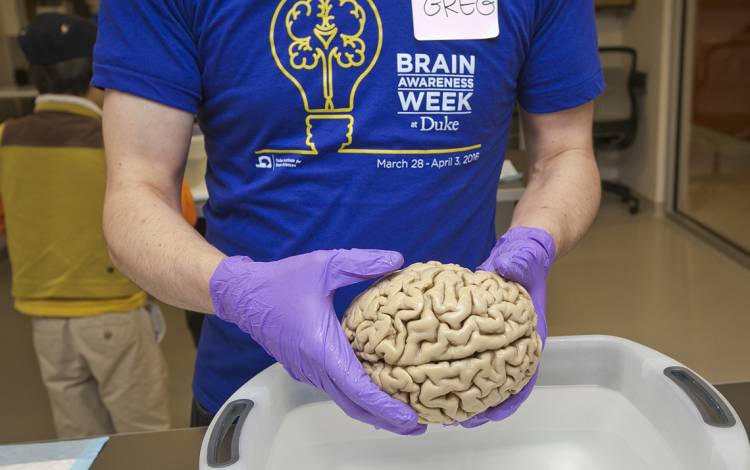 Learn about the brain with kid-friendly activities at the annual DIBS Discovery Day.
Activities include touching a brain, making cardboard creations, coloring and learning how electrical impulses and muscles work together to create movement.
Discovery Day will be from 1 to 4 p.m. at the Levine Science Research Center.
April 20 – Nicholas School Earth Day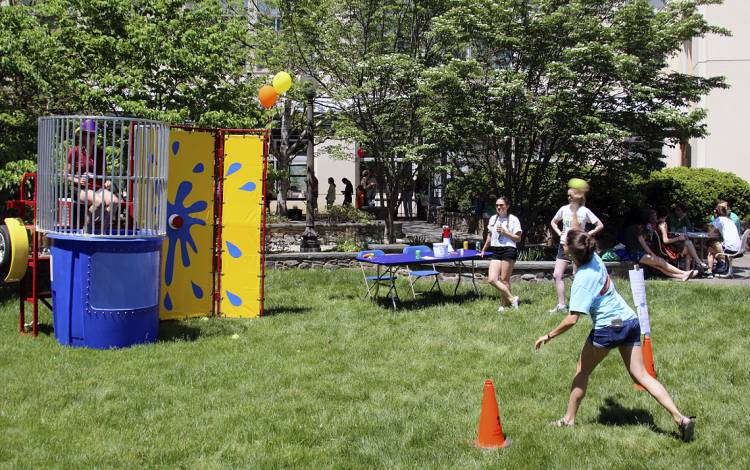 Join the Nicholas School of the Environment for an Earth Day celebration.
The day's festivities include free food, a faculty dunk tank, live music and activity booths to provide information on ending plastic pollution.
Activities go from noon to 4 p.m. at the Levine Science Research Center courtyard.
April 27 – Noon at the Nasher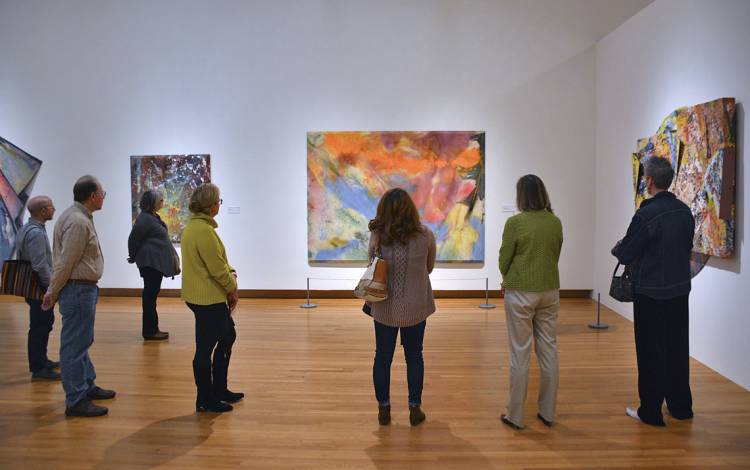 Use your lunch break to enjoy a 30-minute gallery tour of the Nasher Museum of Art exhibit "Solidary & Solitary."
Solidary and Solitary highlights the artists of African decent who have contributed to the evolution of abstract art from the 1940s to present day. Jerry Philonge, an associate professor in American Studies at Dickinson College, will lead the tour.
Noon at the Nasher goes from noon to 12:30 p.m.