Midterms, Maps and Musicals: Another Semester of Engaging OLLI Courses
Preview what's ahead for community of learners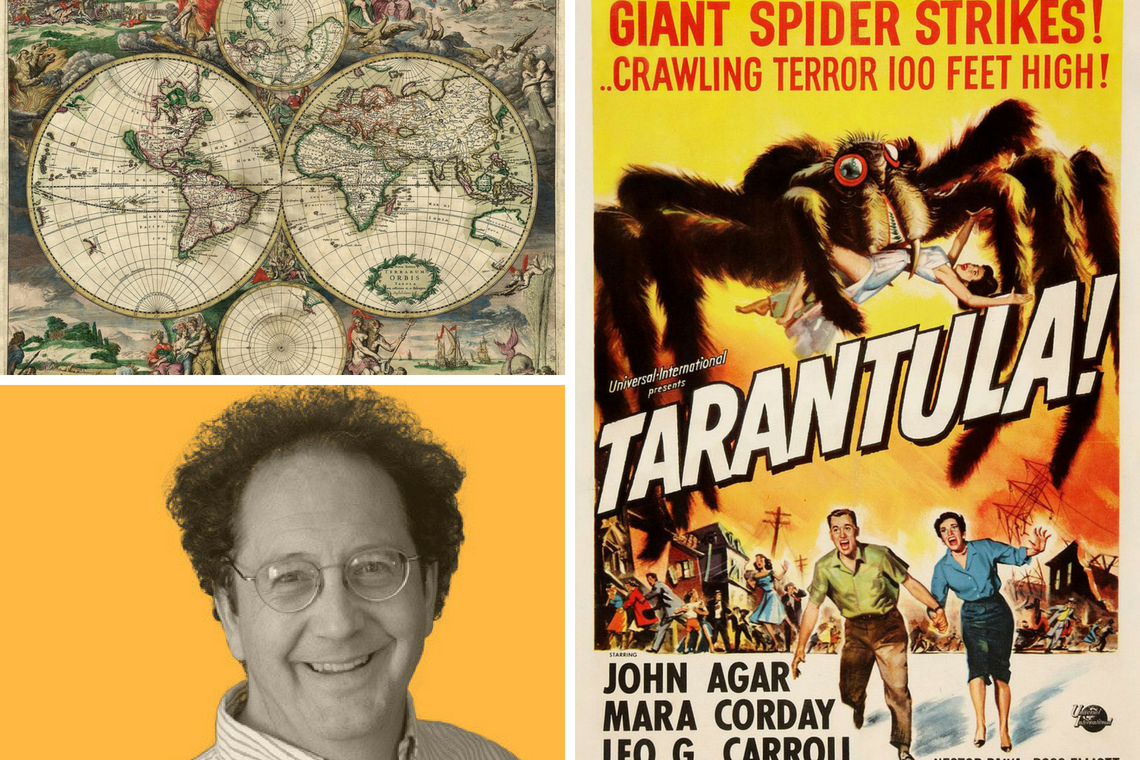 The Osher Lifelong Learning Institute at Duke will offer 155 courses during the fall semester beginning on Sept. 10, including a class by Pulitzer Prize-winning former Associated Press political reporter Walter Mears examining midterm congressional election campaigns and the popular "Symposia: Scientific Excursions And Diversions," featuring Duke, UNC-Chapel Hill and N.C. State faculty speakers.
The line-up includes five evening classes and one that meets on Sunday. Registration opens on Aug. 7.
OLLI at Duke's other fall offerings include "Cybersecurity for Non-Techies," "Shakespeare's Troubled Lovers," "Religious Heritage of North Carolina" and others. For the full list of September-November courses, click here.
Instructors from the local community share their expertise and passions in courses without grades or tests. The classroom environment is casual and informal. Here are some of the highlights:
"Food Insecurity in Durham" is the first project of the newly formed OLLI Community Engagement Special Interest Group. OLLI members, meeting on Thursday afternoons at the Judea Reform Education Building, will learn about food insecurity by engaging with community partners who are addressing it. Working with one of the partners in small groups, participants will develop a project that will improve that partner's capacity and effectiveness.
Against the backdrop of the hate-filled rhetoric rife in our society, Shelly Bleiweiss, a child of Holocaust survivors, again looks at the Holocaust and its lessons for today in a course titled "It Did Not Start With Gas Chambers." Students will look at how and why the Holocaust came about, how people responded and the process that led to the Final Solution. "We will examine our own attitudes and behaviors toward others and take a look at what we can do to make a difference," says Bleiweiss.
Lex Silbiger, a former chair of the Duke Music Department, teaches "The Story of Maps & Atlases: From Ptolemy to Google Earth." He says his fascination for maps dates from his sixth year, when his family fled from Nazi-occupied Holland and wandered through six countries in the search for a safe haven.
"The Waning of Pax Americana" is one of eight topics on tap during "Great Decisions 2018," selected for discussion by the Foreign Policy Association. The class will be led by former professor Richard Melanson and retired army colonel Jonathan House.
Duke Professor William Sinnott-Armstrong's translates his new book, "Think Again: How to Reason and Argue" and his popular online course on critical thinking into a 10-week OLLI course.
Courses with local and regional flavor include "Tracing Carolina's Old Roads," taught by Tom Magnuson, founder and principal researcher at the Trading Path Association, an organization dedicated to studying early trade routes in the Southeast. Joel Wuliger, a newly retired Durham school history teacher, will teach "Religious History & Heritage of North Carolina."
"The History of the American Musical Theater," taught by Maestro William Henry Curry, the Grammy-nominated music director of the Durham Symphony Orchestra, will discuss the journey of the Broadway musical from the 1866 show "The Black Crook" to Sondheim's 1976 musical masterpiece "Sweeney Todd." Another new course, "Sondheim 101," offers a closer look at the impressive 60-year career of the composer/lyricist.
Jackson Cooper will share "Watch the Skies! A History of Horror Films from Hitler to the Cold War," exploring the ways filmmakers used horror films to express the current social issues that made Americans fearful. Cooper will also be presenting "North Carolina as the Epicenter of the Arts" as part of the magazine-format "New Lens" class. He directs the chamber music program at the N.C. Museum of Art and is currently working on books on film, opera and conducting.
Science-fiction films get their due, as well, in Cabell Smith's new course, "Sci-Fi Goes to the Movies," a dive into how these films express humanity's noblest dreams and biggest fears.
In addition to the classes, OLLI sponsors social events, guest speakers, short trips and a host of book clubs, an International Folk Dance group, and other special interest groups. OLLI, a Duke continuing studies program, serves more than 2,600members in the Triangle.
For more information about OLLI at Duke course offerings, go to http://www.learnmore.duke.edu/olli/.