Panel: Keeping the Lights On in the US Is Getting More Challenging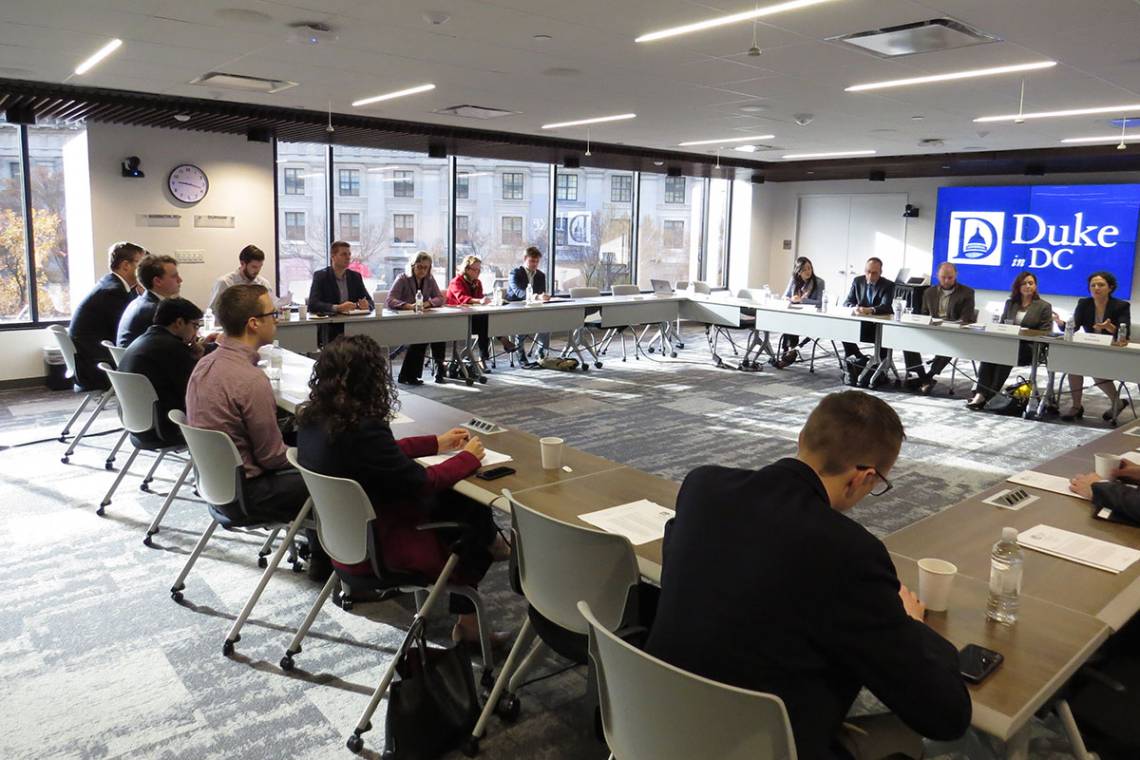 Whose job is it to keep the lights on, asked a panel of experts discussing the top issues in energy security at the Duke in DC office Dec. 3. As part of the Duke in DC event series Beyond Talking Points, this half-day conference of expert panels took federal employees and congressional staff past the headlines and into the nuances of energy security.
Given the complexity of the United States' energy grid, it is remarkable the nation is able to keep the lights on at all, according to a consensus of the panelists. The difficulty is not limited to either the public or private sectors, but is connected to the diversity of America's energy needs.
Kate Konschnik, director of the Climate & Energy Program at the Nicholas Institute for Environmental Policy Solutions, argued the U.S. government's ability to regulate or even to organize the production and direction of energy use has been tied to the narrative of government "take-over." Roughly 100 years ago as the electric energy sector became viable in America, the federal government increasingly found itself – often in times of war – extending control over private energy enterprise.
Panelists also discussed the positives and pitfalls of building resilience into the power grid. On one side, the potential for destructive weather events to disable large portions of U.S. energy infrastructure appears to be growing. However, if the U.S. invests too much in one aspect of resilience at the expense of others, the U.S. may be unable to adapt during a crisis.
Panelists offered a variety of policy improvements, but one area of broad agreement concerned sharing risks among energy grids. Many regional and state utilities face another, unexpected challenge: access to security clearances. Anybody in the federal government who needs to access classified information needs to be vetted by the Office of Personnel Management. And once they have that access, they may not be able to share that information with peers or colleagues.
The speakers included Jennie Chen, senior counsel, Federal Energy Policy, Duke University Nicholas Institute for Environmental Policy Solutions; Aaron Cutler, partner, Hogan Lovells; Denise Foster, vice president, PJM Interconnection; Michael Goggin, vice president, Grid Strategies; Kate Konschnik, director, Climate and Energy Program, Nicholas Institute for Environmental Policy Solutions; Barry Lawson, senior director, Regulatory Affairs; National Rural Electric Cooperative Association; Jeanette Pablo, general counsel and senior associate, Energy Futures Initiatives; and Clifford Sikora, partner, Troutman Sanders