Nasher's Dazzling Exhibit on Latin American Pop Art Attracts a Latin American Leader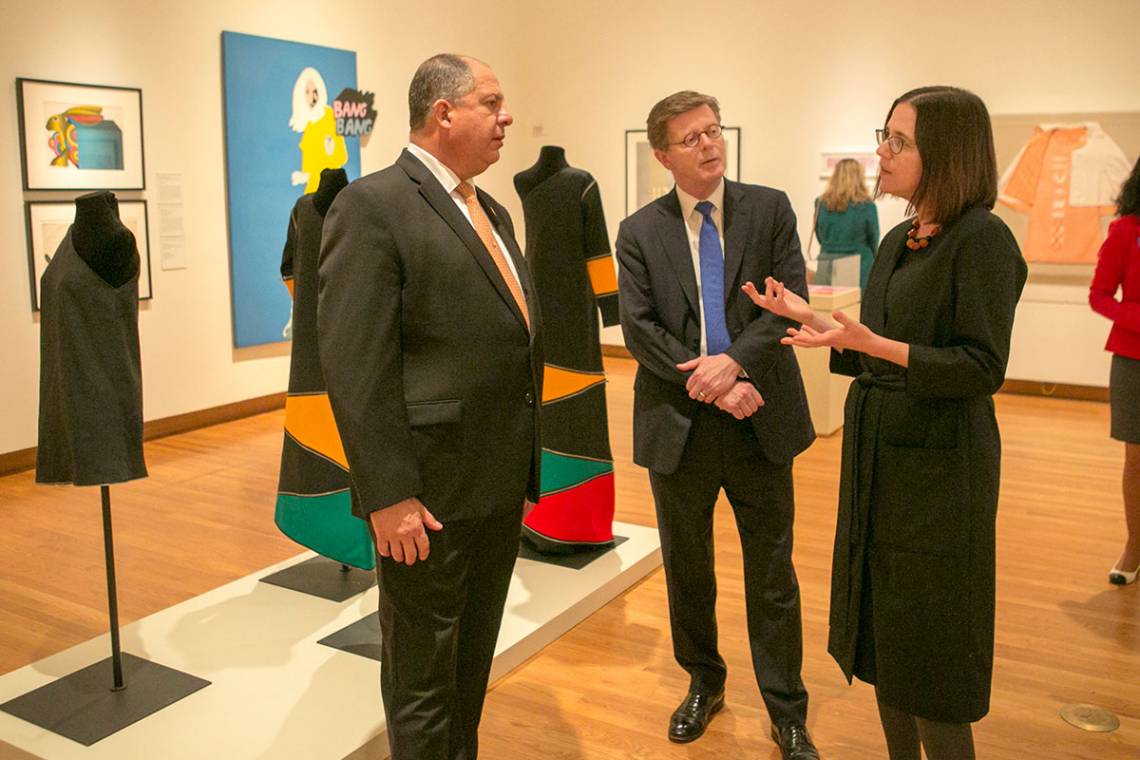 Former Costa Rican President Luis Guillermo Solís toured the Pop America exhibit at the Nasher Museum of Art Wednesday with Duke President Vincent Price and Professor Esther Gabara, the guest curator of the exhibit.
The exhibition shows how Latin American and Latino/a artists made a significant contribution to Pop Art in the 1960s and '70s, responding to the politics to the time and exchanging influences with artists in the United States.
Solís visited the exhibit prior to his talk on international trends in Central America in the Nasher Museum auditorium. During his two-day visit to Duke, he also met with numerous faculty members and students. He spoke for two-hours with students in Professor Patrick Duddy's class on Latin American policy.
Photo by Jared Lazarus