Deeper than Basketball: Atlantic Coast Collaborations
Scholarly bonds link Duke with fellow athletics conference members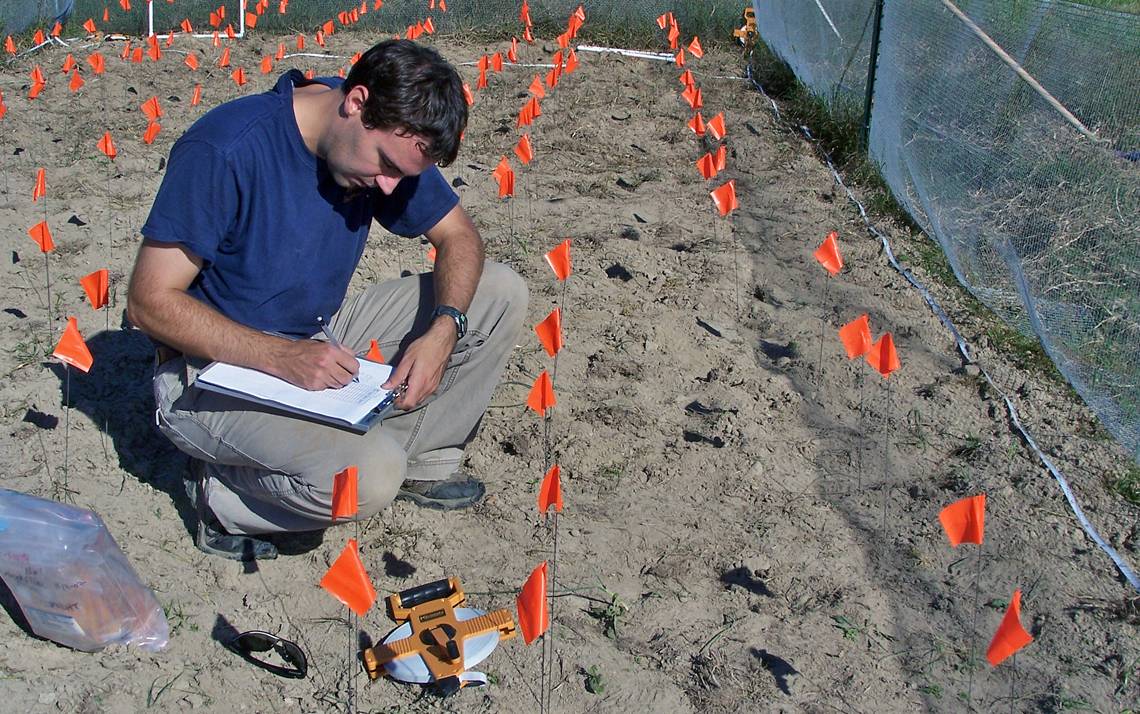 Over the past two weeks, the schools of the Atlantic Coast Conference squared off on courts in Greensboro and Charlotte, crowning their men's and women's basketball champions. These tournaments are annual rites of March and celebrations of the spirit of competition that exist between the ACC's 15 member universities.
Now that the tournaments are over, the other side of these schools' relationships roll on. Far from the cheering crowds and media glare, ACC schools continue to be valuable collaborators for one another, showing that the institutions have a lot more in common than simply a love of hoops.
"In our field, we do a lot of work as teams," said Justin Wright, associate professor of biology at Duke and a regular collaborator with scholars from other ACC schools. "Sometimes a team is made up of people who are all from Duke, but Duke can't get all the great people, so we'll go to other places to find our collaborators."
Check out Wright's story and those of some other Duke scholars who've found kindred intellectual spirits at other ACC institutions.
Cultivating teamwork
Justin Wright first met Jason Fridley when he crossed Triangle college basketball battle lines to check out some research that piqued his interest.
At the time, Wright was a visiting scholar at Duke who often consulted with a research team at the University of North Carolina that included Fridley, who was finishing up his doctorate.
After Wright joined the Duke faculty and Fridley's path took him to Syracuse University, the two stayed in contact and kept discussing their ideas about climate change and forests. Those ideas soon crystallized into an idea for a research study.
"We decided it was something exciting and worth pursuing early on, it just took a while for all the chips to get in line and for everything to work out for us," Wright said.
The results of the study came out last year. By charting the progress of forest growth on land left idle, the study showed that climate change led to faster-growing forests in the southeastern United States and thus more opportunities to sequester carbon.
Despite the at-times heated rivalry between the two school's powerful basketball programs, Wright said his work with Fridley was always collegial. Fridley even took Wright to a Syracuse basketball game during one of his visits, though with tickets for Duke home games much harder to come by, he was unable to return the favor.
"I think it's essential," Wright said of working with people like Fridley. "It's fun to have these things we can tease each other about, but having those intellectual connections with other places just makes the work a lot more rewarding."
Generations of collaboration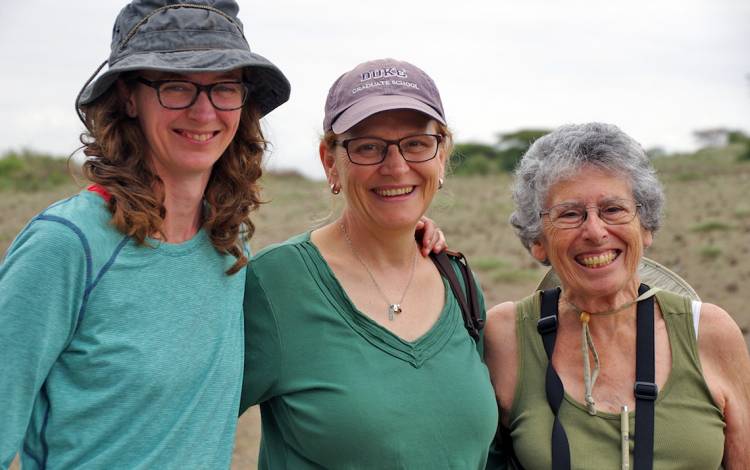 For nearly 50 years, the Amboseli Baboon Research Project has gathered data on a group of several hundred baboons in Kenya's Amboseli National Park, providing researchers an extremely rare and valuable opportunity to explore the health and social behaviors of primates.
Duke professor Susan Alberts first worked with the project in the 1980s and has been enchanted by it ever since.
"Having long-term data on known individuals is such a powerful study system, I really was hooked and couldn't leave it behind," said Alberts, the Robert F. Durden Professor of Biology and chair of Duke's Department of Evolutionary Anthropology.
Alberts now serves as the director of the project, which is a partnership between Duke, Princeton University and the University of Notre Dame.
While the project's main collaborators – Alberts, Duke Associate Professor of Evolutionary Anthropology Jenny Tung, and Beth Archie, an associate professor at Notre Dame – come from both sides of one of the ACC's more competitive basketball rivalries, Alberts said that when they're on-site together, it's difficult to keep up.
"It's really tough to follow it when we're in the bush," Alberts said when reached in Kenya last week. "But I get back on March 21, and I anticipate catching up."
But more than any ACC connections, what bonds the researchers is a curiosity about the baboons and a unique scholarly lineage.
Alberts cites Princeton professor Jeanne Altmann, who founded the project with her husband in 1971, as an influential mentor. Meanwhile, Alberts served as doctorate advisor for both Tung and Archie when they were Duke students.
"We are three academic generations of mentor and advisee," Alberts said. "Jeanne is the grandmother equivalent, I'm the mother equivalent and Beth and Jenny are sort of the grandchild equivalent. It's just a phenomenal collaboration."
Neutral territory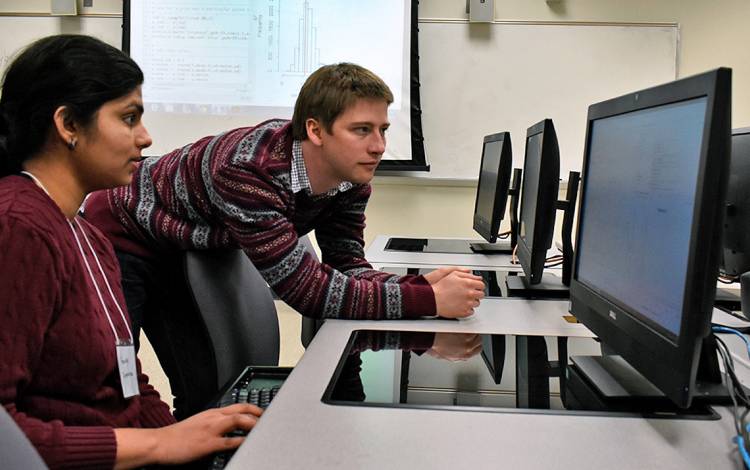 If there's one place that embodies the academic collaboration between the Triangle-based ACC schools, it's the headquarters of the Statistical and Applied Mathematical Sciences Institute (SAMSI), which is located deep in Research Triangle Park.
SAMSI, a joint venture between Duke, North Carolina State University and the University of North Carolina, brings together visiting scholars, post-doctoral researchers and leading minds in mathematical sciences for research projects and outreach programs. While SAMSI draws scholars from all three universities, all SAMSI staff members are Duke employees.
"When SAMSI was getting started in 2002, the three universities realized they were so much more powerful together and they have complementary strengths," said David Banks, professor of the practice of statistics at Duke and the director of SAMSI.
While the sports rivalries are strong between the three universities at the heart of SAMSI, Banks said there's little in the way of friction. In fact, with SAMSI's mix of international scholars and math-minded researchers, the exploits of the Blue Devils, Tar Heels and Wolfpack often goes unnoticed.
It's a small island of neutrality that's surrounded by ACC battle lines.
"I hope there's more neutrality around here than just us," Banks said. "But SAMSI is definitely it's own place. We're statisticians, we don't really have lives and hobbies. We talk to each other and form our own bubble."
Have a story idea or news to share? Share it with Working@Duke.