Duke Flags Lowered: Professor Emeritus of Cell Biology Jacqueline Reynolds Dies at Age 88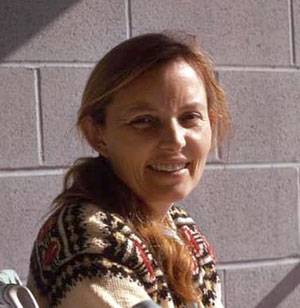 Jacqueline Ann Reynolds, retired professor in the Department of Cell Biology of Duke University, respected for her work on cell membranes, died at home April 24. Dr. Reynolds was 88.
Born in Los Angeles, she was the only daughter of James and Ethel Harding. She graduated from Pacific University in 1951 and moved with her husband to Washington state where she worked at the McCord Air Force Base Post Exchange while raising four children. After her first divorce in 1960, she became the first female graduate student of Dr. George Halsey at the Department of Chemistry, University of Washington, completing her Ph.D. in three years.
It was during these years (1960-66) that her children spent many evenings around her Steinway piano, singing Rogers and Hammerstein, Rogers and Hart, and Harold Arlen show tunes, as well as select numbers from the "Songs of the Gilded Age" songbook. Jacqueline was an accomplished pianist, who also played classical music, most every night after dinner.
IBM immediately hired her, and she began work at their Yorktown Heights, NY, facility. During this time, she married John H. Reynolds. The Army called her husband to Ft. Belvoir, VA, and from 1965 – 1966 Dr. Reynolds was a postdoctoral fellow at Georgetown University, bicycling from Chevy Chase, MD, down Wisconsin Ave. into Washington, D.C., to the astonishment of motorists on that four-lane road.
After her second divorce in 1969, Dr. Reynolds began work at Duke University, in tandem with Dr. Charles Tanford, who was her life partner until his death in 2009. She was the first female member of Duke's Academic Council.
In non-scientific life, the two enjoyed travelling. When they retired to Easingwold, UK, in 1988, they turn their travel adventures into books about science-related places. This resulted in two books: "The Scientific Traveler: A Guide to the People, Places & Institutions of Europe" and "A Travel Guide to Scientific Sites of The British Isles: A Guide to the People, Places and Landmarks of Science" (John Wiley Press). They also co-authored "Nature's Robots: A History of Proteins" (Oxford University Press; which also re-released their previous two books).
In Easingwold, Dr. Reynolds was a contributor to the Cricket Club, St. John (RC), and St. John the Baptist and All Saint's (Anglican) churches.
She is survived by three children, Ben Reynolds, Deborah Jackson and Rebecca Newton; and by six grandchildren, Stephen Anthony (Reynolds) McCoy, Abigail Sheriff, Benet Reynolds, Louise Newton, Joseph Jackson, Drew Reynolds; and by five grandchildren, Rory Sheriff, Gavin Sheriff, Molly Sheriff, Levi Sheriff, Rowan Newton -- all of the United States.