5 Free Things To Do at Duke in August
See documentaries, listen to stories under the stars and view indigenous art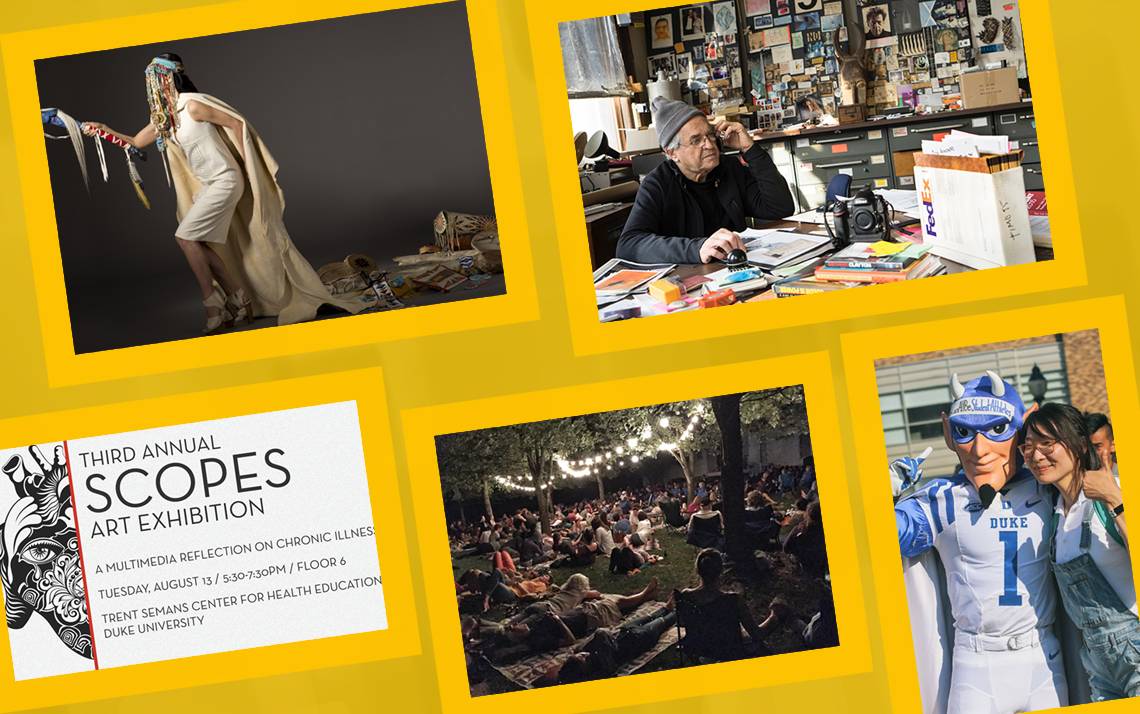 Watch documentaries, listen to audio stories underneath the stars and view the Nasher Museum of Art's latest exhibition at Duke in August.
Each month during the academic year, the Working@Duke editorial team searches the Duke Event Calendar for five free things to do at Duke. Check back during the first week of September for more events.
August 1, 6, 15, 21, 29 – Full Frame Road Show Series

Full Frame will screen five documentaries around the Triangle. Tickets are free, but RSVPs prioritize admission. The schedule is:
August 13 – A Multimedia Reflection on Chronic Illness

Scopes, a student-led initiative committed to integrating the arts and humanities into medical education at Duke, host its annual multimedia exhibit. The exhibit tasks first-year medical students with creating works of art representing patient experiences through creative forms of media.
The exhibit is from 5:30-7:30 p.m. on the sixth floor of the Trent Semans Center for Health Education. Free parking is available from 4:30-8:30 p.m. in the Bryan Research Building Parking Garage on Research Drive.
August 23 – Audio Under the Stars: "Appetites and Desires"

Audio Under the Stars, a summer-long outdoor listening party at the Center for Documentary Studies, will cap off its 2019 season on Aug. 23. The last show features stories about food, hunger, ambition and passion.
This outdoor event takes place at 8 p.m. on the Center for Documentary Studies lawn. Guests are invited to bring blankets or lawn chairs.
Aug 29 – "Art for a New Understanding: Native Voices, 1950s to Now"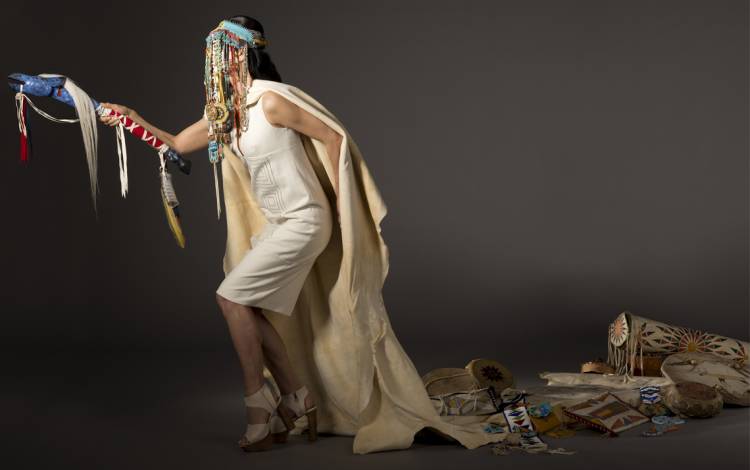 The Nasher Museum of Art debuts a new exhibition on the development of contemporary indigenous art in the United States and Canada.
"Art for a New Understanding: Native Voices, 1950s to Now" opens at 10 a.m. Mindy Besaw, visiting curator from Crystal Bridges Museum of American Art who co-organized the exhibition, will deliver a gallery talk at 6 p.m.
Admission is free all day.
Aug 29 – RecFest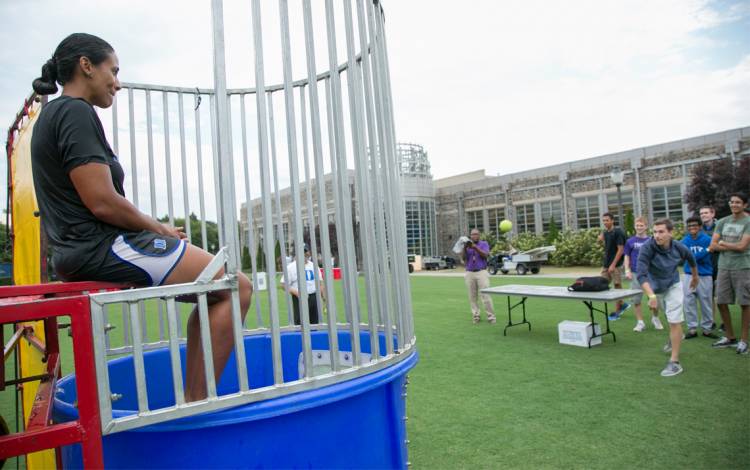 Duke Recreation & Physical Education's carnival-style party showcases the programs and services the organization offers to the Duke community. Enjoy free food, vendor exhibits, games, music and a dunk tank at the event.
The festival starts at 5 p.m. outside the Wilson Recreation Center.
Have a story idea or news to share? Share it with Working@Duke