How to Avoid Meeting Pet Peeves
From off-topic discussion to tech pitfalls, get help keeping your meetings on track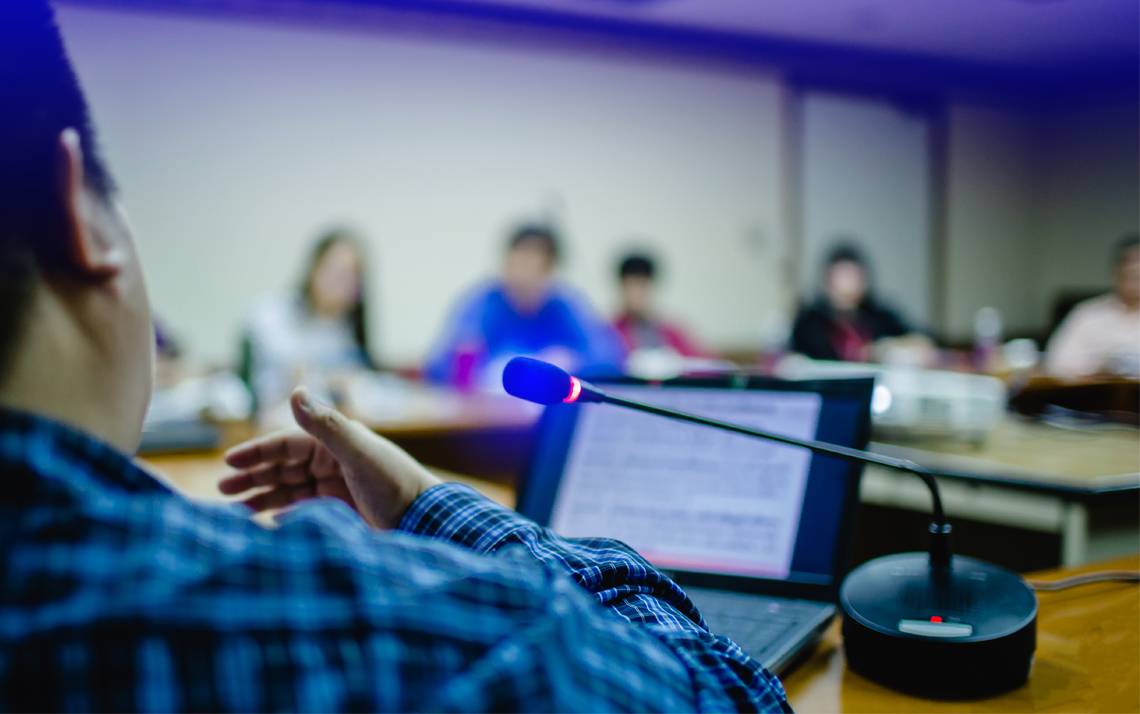 Erika Lovelace has a daily schedule filled with meetings.
As the Nicholas School of the Environment's registrar and associate director of Student Administration and Advising, she meets with school leaders, students and colleagues and serves on several committees. She also has periodic sit-downs with registrars across campus. A meeting could entail a one-on-one conversation or a gathering with 35 people.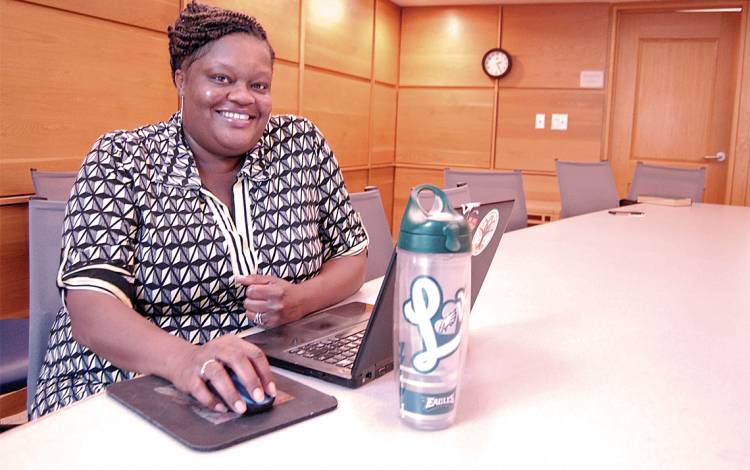 Lovelace's workplace thrives on collaboration, so meetings – whether productive or plodding – are a fact of life. That's why, about two years ago, the Nicholas School invited Don Shortslef, a senior practitioner with Duke Learning and Organization Development (L&OD), to present the "Managing Meetings Effectively" workshop.
"Our thinking was that, if we were going to continue in this culture, let's make sure we're making the best out of our time together," Lovelace said. "I think we were all looking for some best practices."
In the process, Lovelace and her colleagues reduced some factors that often make meetings unproductive. Check out some strategies for avoiding annoying meetings.
Wandering off-topic
Conversations in well-run meetings zero in on important topics and sprout fruitful discussions. The conversation in poorly run meetings flows aimlessly and often ends up veering far from the intended topic.
Shortslef said the best way to combat this is with a clear agenda that includes objectives for the meetings, a list of topics to cover and, if necessary, links to background information for participants to read in advance.
"If you go into a meeting without an agenda, you get sidetracked, you waste time, you go in circles," Shortslef said.
After taking Shortslef's L&OD course, Deb Wojcik, director of graduate student programs and services at the Pratt School of Engineering, said she tries to include an agenda in every meeting invite she sends out.
"Pre-planning is a big thing," Wojcik said. "You can send an email beforehand so everyone has a shared idea of the objective. And you want to structure the meeting in a way that you can meet those objectives in a way that's as efficient as possible for all the participants involved."
Tech Trouble
With colleagues at the Duke University Marine Lab in Beaufort or abroad, the Nicholas School of the Environment often links up with meeting participants remotely. Lovelace and her colleagues know how rough it can be when technology doesn't cooperate.
Shortslef suggests meeting organizers arrive at the venue early to hook up and test technology so as not to waste time during the meeting.
"A lot of our rooms are set up so you just need to plug in one cord or to hit a button or two and you should be fine," Lovelace said. "But it doesn't always work that way. If your meeting starts at 1, you don't want to show up at 1 and start getting the technology going."
This not only applies to video conferencing technology. Shortslef said he often shows up early in order to ensure his computer can connect to projectors and furniture can be arranged so as to best suit the flow of the course.
"I've been in situations myself where things aren't working and time is wasted," Shortslef said. "Sometimes it's unavoidable. But it helps to know what you're dealing with ahead of time."
Did we need to be there?
For people with packed schedules, getting caught in a meeting where they're not needed or one that could have been avoided with a phone call or email can suck up valuable time.
To avoid this, Shortslef suggests starting communication about the meeting objective and topics early.
By chewing over the issue at the heart of the meeting beforehand, you may find a solution can be found without having to call a meeting at all.
Lovelace said early, informal conversations – by way of email or quick chats – can also help determine who is, and who isn't, essential to the success of the meeting.
"You might realize you don't have all of the relevant players at the table," Lovelace said. "If you start communicating early, you still have a chance to loop them in."
Have a story idea or news to share? Share it with Working@Duke.