How to Answer 'Tell Me About Yourself'
Hone your networking acumen with pointers from Duke colleagues
When someone asks Diane Uzarski, chief of staff for the School of Nursing, what she does for work, Uzarski sticks to three succinct points.
She explains that she implements the school's five-year strategic plan, leads the dean's office administrative team and advances the work of Marion Broome, dean of the School of Nursing and vice chancellor for nursing affairs.
"My job title doesn't tell you very much," Uzarski said. "When people work with me on a project, then they understand what I do."
Most of you get asked at a networking or dinner party what you do for work or to share a bit about yourself. Providing a smooth and interesting answer can feel overwhelming, but here are some pointers from colleagues to effectively shape a conversation the next time someone pops the question.
Keep your explanation concise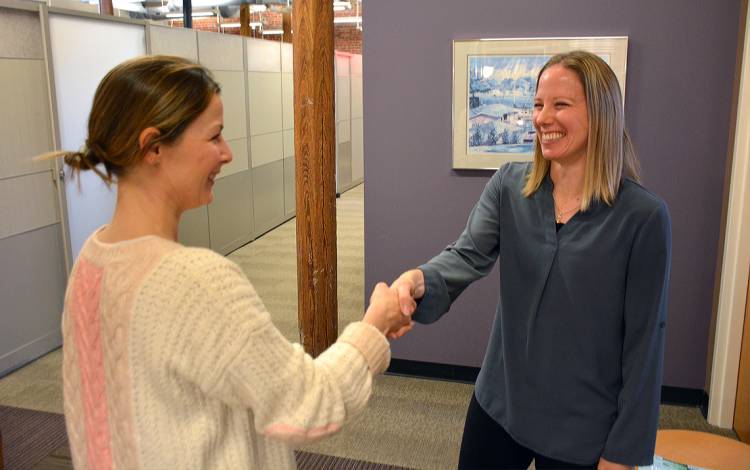 Answering "Tell me about yourself" or "What do you do?" is not a time to recite your career history, according to Rachel Coleman, associate director of graduate student career services for the Duke Career Center.
She recommends keeping your answer to two minutes in a job interview and to 30 seconds in a networking setting.
"Think of the answer as a way to build a conversation," Coleman said. "If you go on and on, that can come across rude and disinterested in the person who asked."
The answer, she said, should be a short anecdote or three key points that show off your enthusiasm for what you do, exemplify your skills or highlight how your position helps people. Mention hobbies if they are related to your profession.
"Someone will ask about your personal interests if they're interested," Coleman said. "Until then, keep it professional."
Consider your audience

Armando Bedoya, medical director of Duke's Analytics Center of Excellence, serves a dual role at Duke.
He treats patients with respiratory problems at the Duke Allergy and Pulmonary South Durham clinic and works with Duke Health Technology Solutions to study if physicians can predict patients' future health status by examining data from electronic health records.
Bedoya keeps his job description relevant to the person he's speaking with. A patient doesn't need to know about his role with Duke Health Technology Solutions. Bedoya also won't spend time in a meeting about data science discussing pulmonary medicine.
"It's about being cognizant of who you're speaking to," Bedoya said. "I might just say 'I'm a clinician' or 'I'm a data scientist' depending on the person."
Practice makes perfect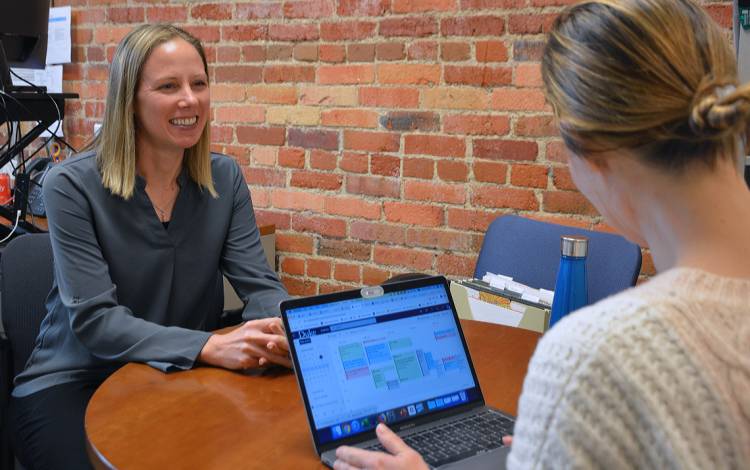 Rachel Coleman helps graduate students in the Duke Career Center prepare for job interviews. Part of that includes a rubric in which students write responses to "tell me about yourself" by including experiences relevant to the job position and skills needed and why they are interested in the position.
"It's an opportunity to tell a little story and show some personality," Coleman said.
Practice answering the "tell me about yourself" prompt with a colleague or record your answer to see if the response sounds acceptable to you.
"There's no one size fits all approach," Coleman said. "Practicing will give you the confidence to answer the question in your next meeting or networking opportunity."
Have a story idea or news to share? Share it with Working@Duke.