A Pathway to Reaching Your Career Potential
Duke's Foundational Skills Program opens new horizons for staff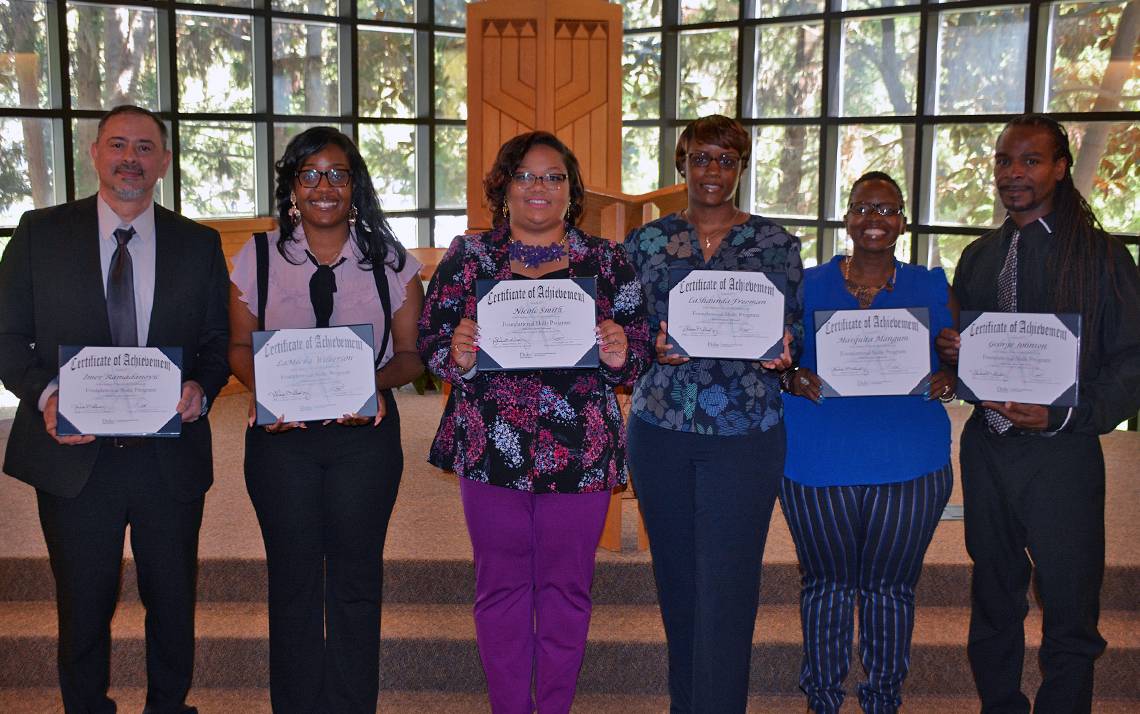 With its myriad of schools, departments and units, Duke has a near constant need for administrative professionals.
As a way to address this, Duke offers the Foundational Skills Program, which provides classroom and on-the-job training for staff members in service areas to build skills that will allow them to move into administrative professional roles.
"Having people that we groom internally strengthens our talent pipeline," said Gina Rogers, assistant director of Duke Learning & Organization Development and the director of the Foundational Skills Program. "And from the individual perspective, it helps employees repurpose their skillset, position them for different opportunities and keep them engaged."
The 37-week program, which is in its second year, is taking applications for the next session, which begins in June.
The program is divided into three segments. First, participants strengthen their abilities in core office skills such as typing and basic computer operations. That's followed by 16 weeks of classroom learning and 60 hours spent shadowing other office professionals. For the final piece of the program, participants are embedded in offices around Duke to learn from administrative pros in a new setting.
"To see the lightbulbs come on for people, to see people make transitions and great transformations is phenomenal," Rogers said.
The first class of participants completed the program in 2019. Here's what some of graduates have done since.
Making a New Start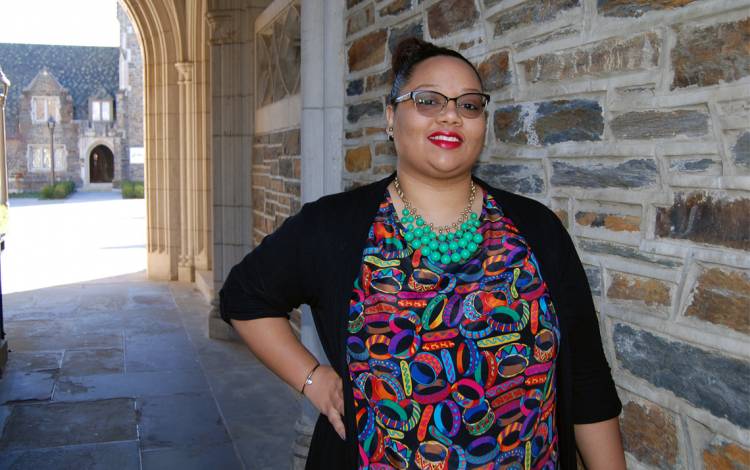 For Nicole Smith, the Foundational Skills Program was one part of a self-improvement journey.
Driven by a desire to provide her 7-year old daughter, Nevaeh, better opportunities, Smith, 29, had already begun taking classes in business administration at Durham Technical Community College before starting the Foundational Skills Program in the summer of 2018.
Smith said her experience in the Foundational Skills Program helped her put it all together.
She cites the time spent working alongside other administrative pros – such as the group at the Duke Graduate School that she shadowed for several weeks – as teaching her many important lessons.
"I learned that I could trust more people," Smith said. "There are people here who can help you build yourself and be better than what you are in that moment."
Smith has been in the Duke workforce for 11 years. She began as a utility worker for Duke Facilities Management, moving furniture and doing small cleaning and repair jobs on West Campus. But in September, she started a new position as a staff assistant with Housing and Residence Life, working out of the unit's office in Craven Quad.
"It's a good investment, but you've got to be serious about it," Smith said about the program.
Helping in New Ways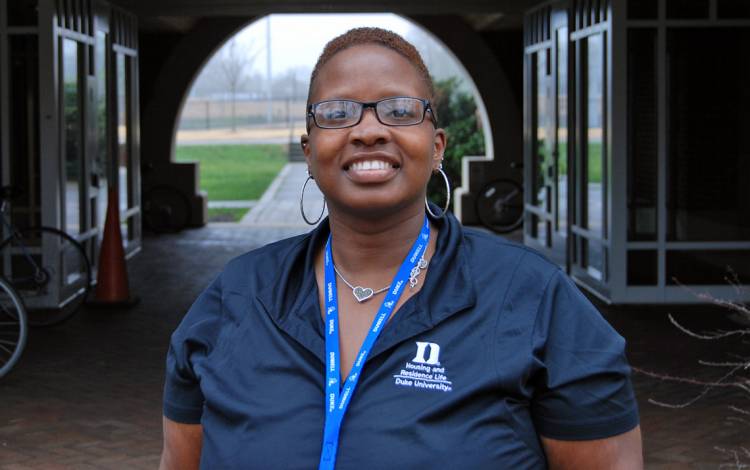 Marquita Mangum spent 18 years working as a housekeeping specialist in Duke Housing and Residence Life before enrolling in the Foundational Skills Program. While the skills she learned in the program helped her move into a new role, with plenty of experience in her corner of Duke, she didn't want to go far.
"I wanted to stay in my department because I knew I could be of value here," said Mangum, who's served as a senior housekeeping specialist in the same department since July. "It was important go out and learn new things, but I already knew the people here. I felt like I could offer a lot more."
In her new role, Mangum, 36, works out of an office in Bell Tower Residence Hall and supervises the five-person team that cares for Trinity Residence Hall, handling schedules, managing supply orders and answering emails from students, parents and department staff.
For Mangum, the decision to enroll in the Foundational Skills Program was an easy one.
"I wanted something different," Mangum said. "I wanted to grow and see what else I could offer. So I took a leap of faith."
While she said the classwork was challenging at times and the responsibilities of her old job and the program stretched her, her motivation stayed strong throughout the nearly nine-month process.
Part of that was due to her four children, ranging in age from 15 to 11, who were constant cheerleaders.
"They were like' Mama just go for it!'" Mangum said. "They were my encouragement."
Another factor that fueled Mangum's drive was the knowledge that at the end of the process, she could chart her path toward a better future.
"It's hard work, but the end result is worth it," Mangum said. "It's an investment in yourself."
Have a story idea or news to share? Share it with Working@Duke.