Pomp and Circumstance Begins for Graduate and Professional Programs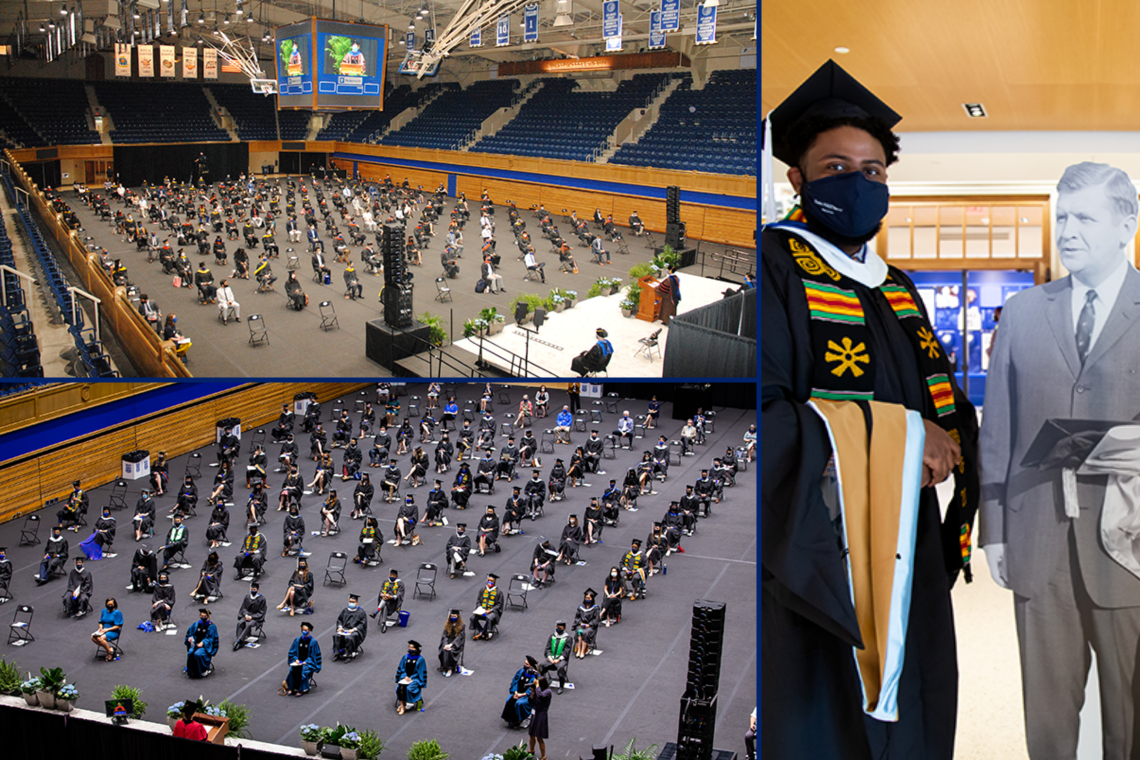 The weeks of Duke graduations continued with ceremonies for graduate and professional students in the Pratt School of Engineering, the Nicholas School of the Environment and the Sanford School of Public Policy.
Nicholas School of the Environment
One of the highlights of the Nicholas School ceremony was the presentation by the student speaker Zukhruf Amjad, who earned her masters in environmental management degree. Amjad was a member of the Energy Club and co-chaired the Energy in Emerging Markets Case Competition. As a 2020 Climate Corps Fellow with the Environmental Defense Fund, Zukhruf consulted with the City of Trenton, N.J., on their sustainability and energy management strategy; she was also part of a research project focused on equitable distribution of energy access in Myanmar. She has represented the Nicholas School both nationally and internationally and aims to contribute to the energy transition in Pakistan and other developing countries after graduation.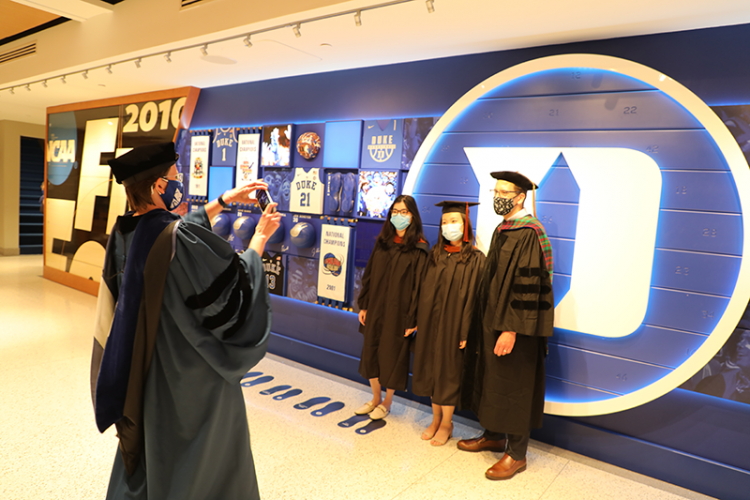 Read more about the Nicholas School ceremony on the school website.
Sanford School of Public Policy
The Sanford School celebrated more than 100 professional/graduate students receiving master's and doctorate degrees on May 5 at 9 a.m. at Cameron. President Vincent Price delivered a message to all Sanford graduates, who participated in person at Cameron and online around the world via livestream.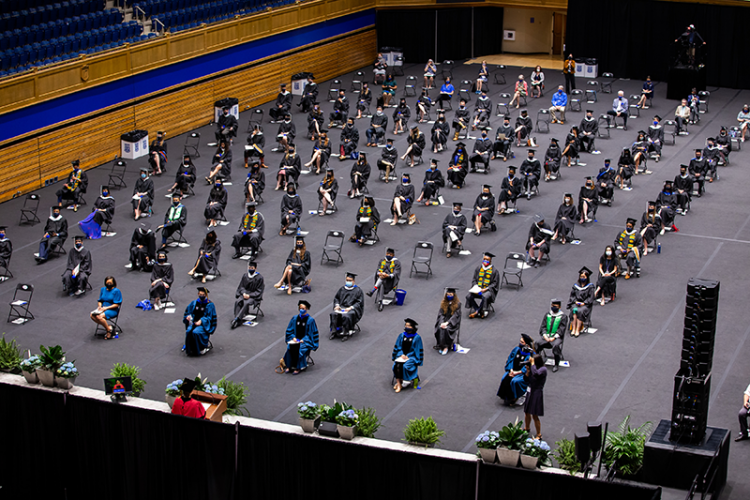 Learn more about Sanford's graduates: https://sanford.duke.edu/graduation2021
Pratt School of Engineering
More than 200 engineering students celebrated graduation in a May 3 ceremony in Cameron Indoor Stadium.
The Graduate School, Divinity School and the nursing and medical schools will hold events this weekend, followed by the Fuqua School of Business, which is spreading the ceremonies for its different programs across the month of May. A full calendar of events can be found on Duke Today.
To see stories about graduate and professional members of the Class of 2021, visit this Duke Today series.