Looking for Duke's Green Champions
Nominations for Duke's Sustainability Awards accepted until March 1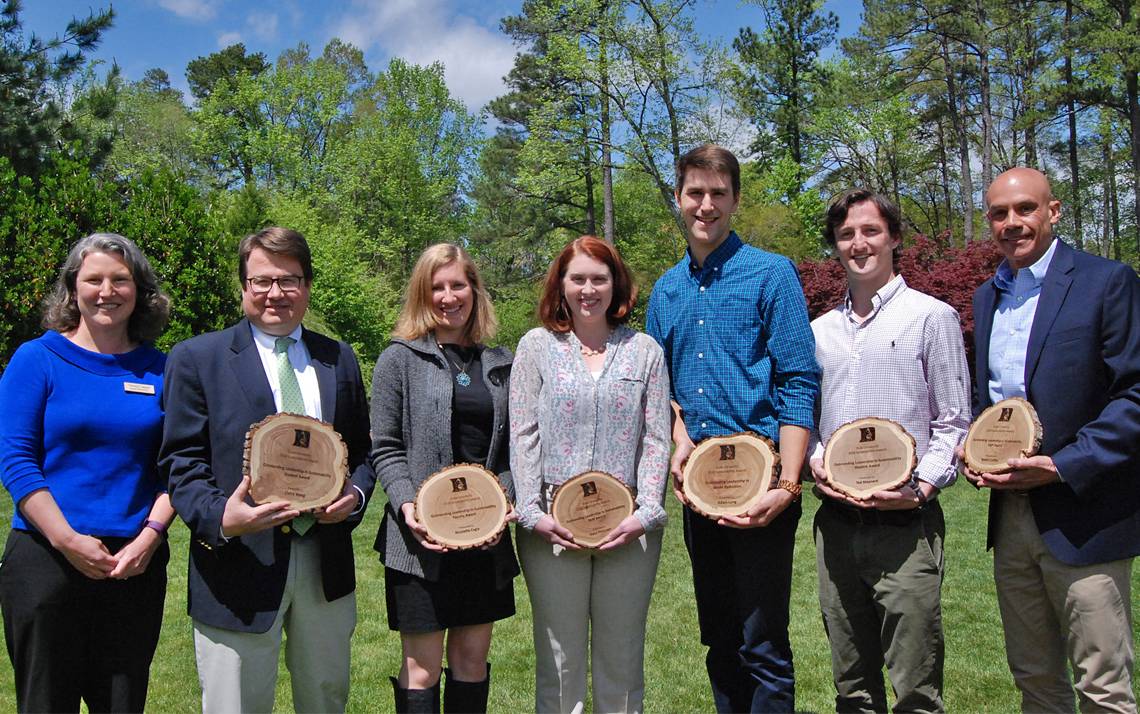 Do you know someone who embodies Duke's commitment to sustainability? Is there a person or group that has helped make the university or health system a greener place?
If so, nominate them for a Duke Sustainability Award.
The deadline for nominations is March 1.
An award for Outstanding Leadership in Sustainability will be given to a Duke student, staff member and faculty member. These awards recognize people in the university and health system who contribute to Duke's sustainability efforts through outreach, research or an ability to inspire others to consider the environmental, social and economic implications of their choices.
In addition, an award for Outstanding Leadership in Waste Reduction highlights a student or member of Duke's faculty or staff who has come up with strategies, programs or projects that promote waste reduction, reuse, recycling or any other way Duke can divert more waste from the landfill. The award is a partnership between Sustainable Duke and Duke Facilities Management's recycling program.
"These awards recognize the individual sustainability champions on campus and help connect their actions with the larger mission of carbon neutrality by 2024," said Rebecca Hoeffler, program and communications coordinator for Sustainable Duke. "Recognizing that individually we can make change is really important. The mantra of 'Think Global, Act Local' holds a lot of weight. If we as individuals can collectively cause global problems, then we as individuals can collectively solve them."
Award winners and their nominators will be recognized at the Sustainable Duke Awards slated for April 1.
Nominate a sustainability champion here.
Meet last year's winners.
Have a story idea or news to share? Share it with Working@Duke.