And The Get Moving Challenge Winners Are ...
Duke employees and students take nearly 1.1 billion steps during the annual challenge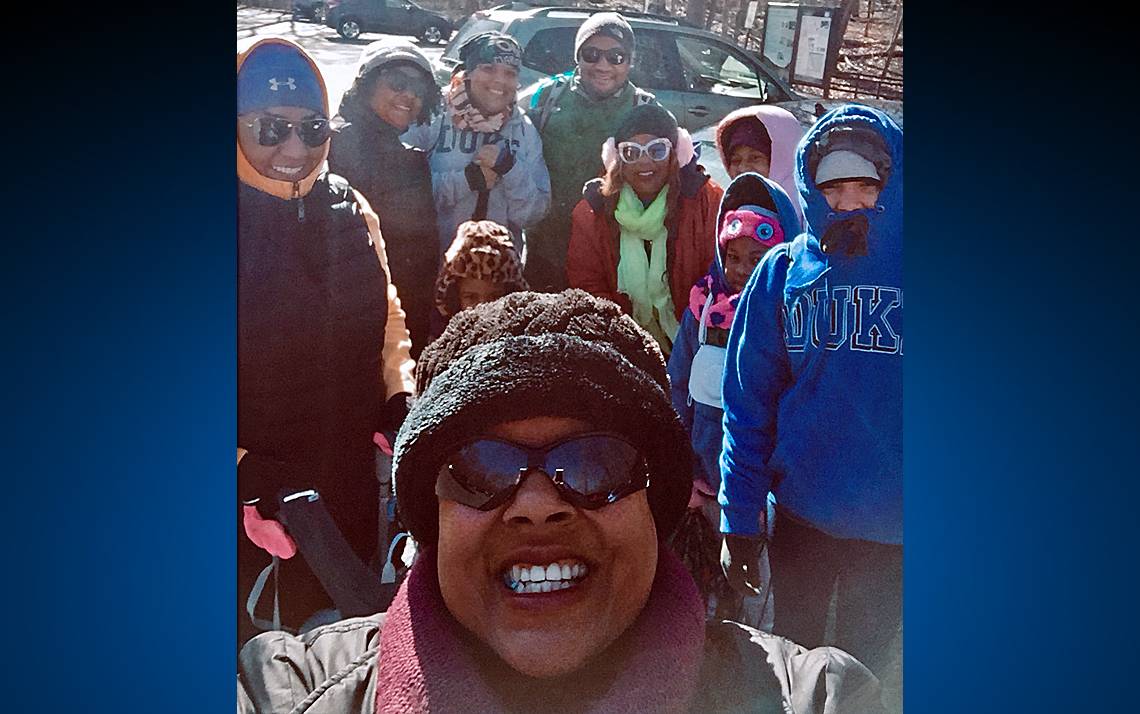 Music is Beverly Hester's secret weapon.
Whether it's the salsa music she plays when dancing with her husband or the electronic music while taking long walks on weekends, Hester keeps moving to match the beat of the song.
Music propelled Hester, a financial analyst for the Duke Department of Medicine, to take the most steps in the 2019 Get Moving Challenge. She logged 4,487,045 steps in the 10-week challenge organized by LIVE FOR LIFE, Duke's employee wellness program.
"My whole focus was to walk as much as I can," Hester said. "I'm a deeply competitive person, so the challenge motivated me to move."
This year's Get Moving Challenge drew 319 teams and nearly 3,000 participants. Together, Duke employees and students walked 1,067,340,575 steps, exercised 3,428,000 minutes and lost 1,476 pounds.
"People didn't let the wet winter stop them from meeting their fitness goals and helping their team," said Nick Beresic, health promotion manager for LIVE FOR LIFE. "It's always inspiring to see the dedication people put into the challenge."
During the challenge, Hester collected steps by taking several walks a day outside of her office and staying active, including taking a hiking trip with family members to Billy Goat Trail in Potomac, Md. and spending weekends walking at Butner Athletic Park in Butner, N.C.
Hester's dedication to the Get Moving Challenge assisted her team, "Medicine_IM_Pheidippides," in earning 1,538,154 steps and 10,159 exercise minutes – than any other team in the challenge.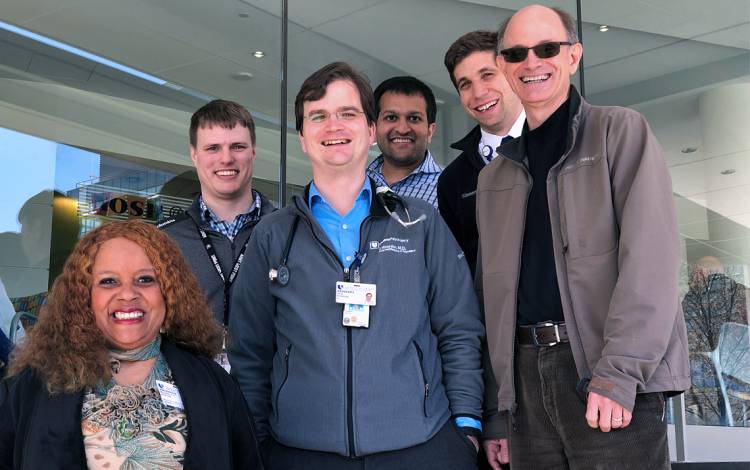 The eight members of Medicine_IM_Pheidippides had a Fitbit group where they could see each other's progress. Paul Riordan, team leader and house staff member for the Department of Medicine, walked on a treadmill at his home for three hours a day. The treadmill was equipped with computer screens and a keyboard for Riordan to work while walking.
Other members played pickleball, trained for a half marathon and jogged in place while brushing their teeth. Hester remained the team's biggest motivator.
"Seeing Beverly get so many steps motivated us to move more," Riordan said. "She put herself in the mindset of a Marine. We tried to follow that example. We didn't want to lose."
While Hester and Medicine_IM_Pheidippides won a few categories, there were other Get Moving Challenge winners.
The Colonel's Troopers, a team of Duke Health Technology Solutions employees, earned the highest percentage of weight lost. The team dropped an average of 5.7 percent per person.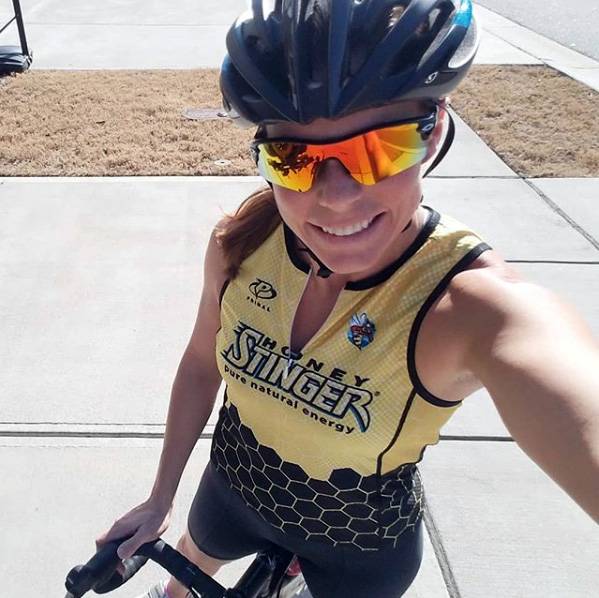 Charon Thomas, a financial care counselor at Duke University Hospital, finished with the highest number of exercise minutes. Thomas worked out for 40,356 minutes during the Get Moving Challenge.
Kara Bonneau, director of the North Carolina Education Data Center at the Duke Center for Child and Family Policy, received the Get Moving Challenge photo prize. Bonneau shared numerous photos throughout the challenge of her biking and running. She'll receive two free tickets to the Full Frame Documentary Film Festival.
See the final rankings of the 2019 Get Moving Challenge here.
Got a story to share about your health and fitness efforts? Share your news with Working@Duke.